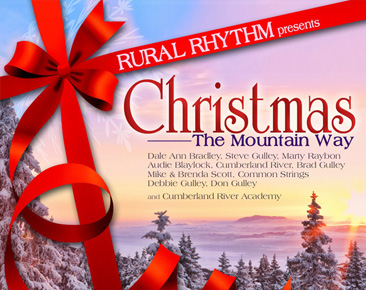 The turkey's been downed and some of us are already pulling out and putting up Christmas decorations. It must be time for some bluegrass Christmas music!
The good folks at Rural Rhythm have agreed to let us share a number of video clips from their 2012 Christmas project, Christmas The Mountain Way. It's a CD/DVD package with live music from a number of Rural Rhythm artists, taken from a show recorded earlier this year in Pikeville, KY.
This first clip finds Steve Gulley and Dale Ann Bradley performing the title track.
We'll share other videos from Christmas The Mountain Way with Marty Raybon, Audie Blaylock and others over the next few weeks.
The 2-disc set is available from Rural Rhythm online.