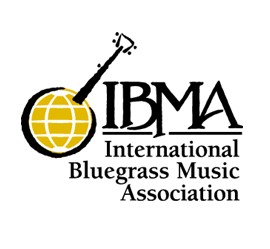 The International Bluegrass Music Association (IBMA) has released the following names of the attendees for the Leadership Bluegrass class for 2013, which will take place in Nashville, Tennessee, from Thursday – Saturday, March 7-9, 2013.
Leadership Bluegrass, now in its 14th year with more than 300 alumni, is an intensive, three-day program of interactive learning and networking experiences that invites participants to examine the challenges and opportunities facing our music, along with related leadership issues.
The participants in the 2013 Class of Leadership Bluegrass are ….
Darin Aldridge; Darin and Brooke Aldridge; Cherryville, North Carolina
Melissa Armstrong; Detour; Sand Lake, Michigan
Andrea Ball; Make Welcome Entertainment; Washington, DC.
Katherine Coe; IBMA; Nashville, Tennessee
Jeremy Darrow; The Erin McDermott Band/Freelance Musician; Nashville, Tennessee
John DeMarce; DC Bluegrass Union; Washington, DC.
Susie Glaze; Hilonesome Music, Susie Glaze & the Hilonesome Band; Burbank, California
KC Groves; Artist & Composer; Lyons, Colorado
Kayla Hotte; Kayla Hotte & her Rodeo Pals; Ardrossan, Alberta, California
Caroline Isachsen; Grey Fox Bluegrass Festival; Delmar, New York
Steven Johnson; MerleFest; Wilkesboro, North Carolina
Lori King; Bluegrass Music Association of Iowa; Drakesville, Iowa
Jordan Laney; Appalachian State University; Vilas, North Carolina
Ron Murphy; Muddy River Band; Wilmington, Ohio
Amy Reitnouer; The Bluegrass Situation; Los Angeles, California
Carolyn Routh; Nu-Blu; Siler City, North Carolina
Sheila Selby; Boston Bluegrass Union; Brookline, Massechusetts
Carly Smith; International Bluegrass Music Museum; Owensboro, Kentucky
Erin Stamper; WAMU's Bluegrass Country; Washington, DC
Shannon Turner; Freelance writer/journalist; Hermitage, Tennessee
Missy Werner; The Missy Werner Band; Liberty Township, Ohio
Jill Wiese; Bluegrass Association of North Dakota; Washburn, North Dakota
Kristi Wilcox; Bradley Arant Boult Cummings LLP; Nashville, Tennessee
Courtney Wothen; PineCone – The Piedmont Council of Traditional Music; Raleigh, North Carolina
The Leadership Bluegrass program brings together a cross section of people who have exhibited or have potential leadership qualities into a network of learning and communication. The results will foster a broad-based understanding of the total needs of the bluegrass community, which will help participants better prepare to determine the goals of the particular organization, company or group in which they choose to serve.
The selection process for Leadership Bluegrass is competitive, with more applicants than there are positions available. While the application or recommendation does not guarantee a position in the class, IBMA does guarantee that everyone who applies will be given an equal opportunity. Enrollment and participation in Leadership Bluegrass is voluntary and a new class is selected each year.
All class members are expected to bear the expense of any travel and/or lodging during the program as well as pay a class participation fee. A limited number of partial scholarships are available to qualified applicants.
Leadership Bluegrass will be hosted this year at BMI and Bone McAllester Norton, PLLC in Nashville, and will be facilitated by Trisha Tubbs.
A list of all graduates (2000-2012) can be seen online.