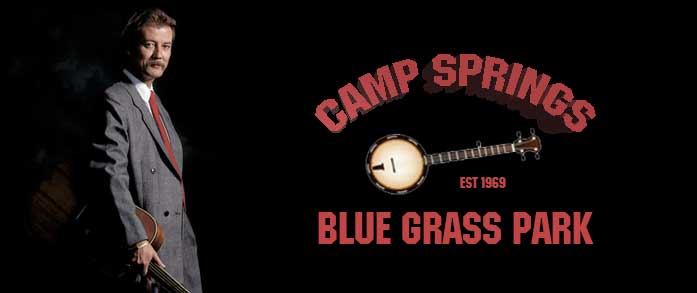 Cody Johnson, SPBGMA's newly-named Promoter of the Year, is adding a new festival to honor the legendary Tony Rice, at Camp Springs Blue Grass Park in North Carolina on Memorial Day weekend. 
Johnson said, "We are excited to announce that we will be adding a new festival in 2023. The Tony Rice Memorial Day Music Fest will be May 26-27."
The lineup for the two-day event includes Blue Highway, Seldom Scene, Darin & Brooke Aldridge, Southern Legacy (Josh Williams, Don Rigsby, Scott Vestal, Aubrey Haynie, and Mike Anglin), The Kody Norris Show, The Church Sisters, Back Porch Orchestra, Caroline Owens, Franklin Station, and The Megan Doss Band. 
Pamela Rice, Tony's widow, shared, "I am so deeply grateful to Cody and Donna Johnson, for joining India and me to establish a firm foundation to honor Tony and his musical legacy the way I always dreamed of. Best of all, to gather at the already historically hallowed ground at Camp Springs in Caswell County where it all originated."
Johnson says, "We are excited to announce a new festival this year to honor Tony Rice. It has been a joy to work with Pam and India (Tony's daughter) on this, also. Thanks for the continued support from everyone, and see you in May!"
Visit the Camp Springs web site for tickets and schedule information.