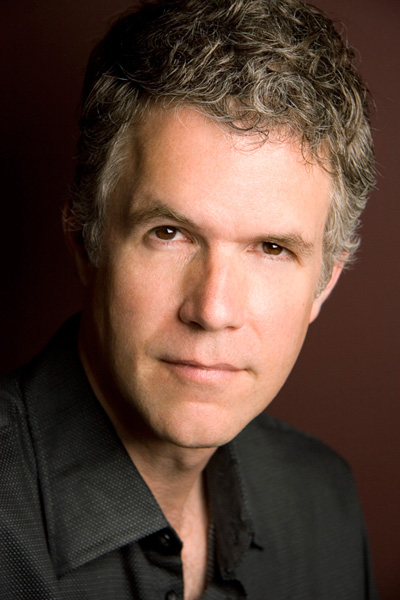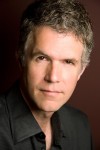 If there's one thing I love, it's arguing about bluegrass music. Oh, it's fun to play it, and it's great to listen to it, as far as that goes, but it's just much more rewarding to treat it as a subject for debate.
I know that people like Chris Pandolfi and others think we should spend less time defining what bluegrass music is and more time appreciating the diversity of artists playing it. My response is: where's the fun in that? I'm willing to exclude almost everyone (see my definition of bluegrass music below) if it means that I can blow hours engaging in online wrangling on the subject of bluegrass (or "blue grass" or "Blue Grass" — and whichever form you prefer, I respectfully differ with you).
We're blessed in this genre of music to have so much that we can disagree about. Take the seemingly simple question: who is the real "Father of Bluegrass?" Most consider it to be Bill Monroe, and yet just recently after the passing of Earl Scruggs, I heard at least one fan provocatively refer to Earl as the "Father of Bluegrass." Even in a respectful state of mourning, there's still room to make a point in an argument. Ricky Skaggs used the term "Fathers of Bluegrass," referring to the entire Bill Monroe band of 1946-47. Is it even possible to have 5 fathers? Wouldn't four of these guys technically be stepfathers?
My own view—which is completely correct, by the way—is that Charlie Parker was really the "Father of Bluegrass." He sold the rights to the name to Bill Monroe in 1944 for $35 and a promise from Bill that he would not start Bebop music or ever have a saxophone in his band. Parker was doing some fill-in bass playing with the Bailey Brothers at the time.
After this deal was made, Charlie and Birch Monroe became the undisputed "Uncles of Bluegrass." The "Mother of Bluegrass" is of course Marilyn Monroe.
The biggest point of debate in our music, though, the one that encompasses countless smaller, spin-off debates, is how to answer this loaded question: What is bluegrass music?
Allow me to give you my own view of what that answer is, because I'm going to give it to you anyway: Bluegrass music is music played by a string band consisting of the same instruments that Bill Monroe had in his band in 1946 (please don't make me remind you of what those are), played in the same style as that band played. This band cannot include extraneous instruments like drums, electric basses or guitars, pianos, harmonicas, ouds, or, heaven forbid, a dobro! There should also be no twin fiddles or twin anything (though personally I'd pay good money to see a band with twin basses). Fingerstyle guitar may be used but only if played by the banjo player, and only on gospel songs containing the words "road" or "public square."
The fiddle player of a real bluegrass band must be heavy set and come from either Florida or Tennessee. Acceptable fiddle player names are: "Chubby" "Howdy" or "Benny." The bass player must be thin, bordering on gaunt, and must also be a comedian. The mandolin player must sing tenor and be a skilled baseball player. The banjo player must never speak to the public over a microphone, and the guitar player must look good in a hat.
A bluegrass band may not contain any women, children or foreigners, except maybe for one person from the Czech Republic, where bluegrass originated. No member of the band may come from a state beginning with the word "New" or the letter "I."
By this definition, you can deduce that there are currently no bluegrass bands in existence today, there are only bands that are bluegrass-esque. Bill Monroe himself only played bluegrass music for a few years in the late 40s. Flatt and Scruggs played bluegrass music during a fleeting window of time that ended in 1953. Reno and Smiley played bluegrass music one day in 1959, although no one informed them of this at the time.
I don't know what you care to call all the rest of it, but it ain't bluegrass, and I've been in touch with my lawyer (Charlie Sizemore) to consider a class action lawsuit against any persons or institutions fraudulently using the term "Bluegrass,"  or "Blue Grass," except in reference to grass seed (and grass seed fraud is already such a national problem that Charlie tells me he's reluctant to touch it).
Now that we've concluded that no one's actually playing bluegrass music, if they ever did, some would say that we can now all relax, stop debating and start a jam session. Oh sure, in a perfect world, that might be the case, but we still have a lot of issues to resolve. If we don't, we need to come up with a few.
With this in mind, I have a suggestion for the IBMA which I think is long overdue: There was a movement for a while to split the event between the fan-oriented activities like the Fan Fest, and the business aspects of the trade show, like the seminars, constituency meetings, and short sheeting of board members' beds. Instead of splitting those two sides of the World of Bluegrass, I would instead like to suggest that a separate WOB be held, strictly for arguing about the music.
It could be a week-long event with seminars and formal debates, held in a different location from the normal WOB (Jackson, KY and Tashbent, Uzbekistan are currently on the short list of host cities), but held during the same week, so that arguing about the music wouldn't be diluted by people wanting to advance the bluegrass business or actually play the music itself. There could still be artist showcases, but they would have to be bands that were thoroughly discussed and argued about the previous year.
The IBMA Argumentative World of Bluegrass is the name I propose for the event (AWOB for short). We could all get just as little sleep as the regular WOB, but instead of that being the result of staying up till all hours listening to or playing music, it could be because at 3:00 a.m., we couldn't let someone else get in the last word in the debate about whether Tony Rice's Manzanita album can really be called a bluegrass album or not.
Next week, I'll present my proposal for the week's schedule for the first annual 2012 AWOB. Feel free to make all your debating points in the comments below. I will respectfully disagree. Oh, forget respect; you're just wrong!