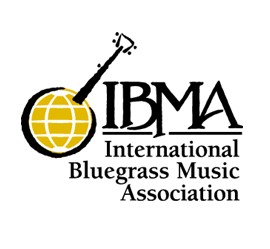 IBMA has announced a job opening for the office in Nashville, which will complete the changeover necessitated by Nancy Cardwell accepting the Executive Director position earlier this year.
Cardwell was initially elevated to interim director in March of 2012 after the departure of previous director Dan Hays, leaving her position as Special Projects Director vacant. She was hired as the full time director in August.
In May, the organization had brought Caroline Wright on board on a temporary basis to handle the job Nancy had been doing, and the current search is to fill that spot (with some new duties) permanently. In announcing the opening, Cardwell shared a word of thanks for the work Wright has done this year.
"Caroline has been a tremendous help and inspiration, and we hope she will continue to freelance for us occasionally and will remain active in IBMA projects. Her creativity, expertise and willingness to go the second mile have helped us launch a new chapter for IBMA, as we continue to work together for the future of bluegrass music."
The announcement from IBMA follows:
Full-Time Job Opening at IBMA: Special Projects Director/Publications Editor

IBMA is now accepting applications for a full-time, Nashville-based staff member. Our new Publications Editor & Special Projects Director will edit and write publications and press releases, manage content and promotion of BluegrassNation.org, manage professional development for IBMA members year round,  and serve as a staff liaison with several committees.

We're looking for someone who has experience in the areas of journalism and publicity, education, social networking, and organizing programs and events. Knowledge and appreciation of bluegrass music (past and present), familiarity with the bluegrass music industry, an open mind, good communication skills, creativity, the willingness to be a team player, and the ability to meet deadlines are also key.

IBMA is an equal opportunity employer. Compensation and benefits will be based on experience. Please submit a resume and a brief note stating why you are interested in the position to nancyc@ibma.org by Dec. 20, 2012.