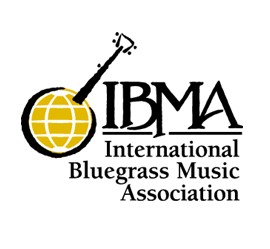 The International Bluegrass Music Association (IBMA) has announced that registration for IBMA's World of Bluegrass Events and hotel reservations will open March 1, 2013, for bluegrass music's annual industry gathering and family reunion which will, for the first time, be held in Raleigh, NC.
The five-day event will feature the best in bluegrass networking, showcasing and professional development, with lower prices across the board for all tickets and hotel rates.
To purchase World of Bluegrass Registration, IBMA Awards tickets, Wide Open Bluegrass weekend festival passes and Showcase Passes call 1-888-GET-IBMA or go to www.ibma.org; accommodation at The Sheraton Raleigh Hotel and the Raleigh Marriott City Center can be reserved at discounted rates. Initially, this must be for a four-night minimum stay.
The business conference part of World of Bluegrass will feature new tracks for music presenters, emerging bands and youth, along with expanded showcase opportunities and a pro-active effort to reach out to new attendees in the roots music community, as well as local bluegrass fans in the Carolina region.
The festival portion of the week on Friday and Saturday, September 27-28 will be called Wide Open Bluegrass this year. Attendees will hear bands that play full throttle, "wide open" driving, traditionally-edged bluegrass alongside edgy bands that draw from old-time string band, progressive, classical and jamgrass influences.
The entire community in the Raleigh is eagerly awaiting the arrival of IBMA members for World of Bluegrass, and plans are already being made for banners in the street, fireworks, a North Carolina Pork Barbecue Championship, a street fair surrounding IBMA weekend events, presentations at local schools, youth events, free transportation and shuttles around town, music in local clubs and cafes, camping at the nearby fairgrounds with full RV hook ups and showers…and more.
World of Bluegrass 2013 will take place at the Greater Raleigh Convention Center, the Progress Energy Theater for the Performing Arts, and the Red Hat Amphitheater—all within easy walking distance of each other. Evening and After-Hours Showcases will take place at one of the anchor hotels.  Also, there will be stages at five more venues in town (just blocks away, or a five-minute ride on the "R-Line" bus).
The IBMA is getting started with ticket sales much earlier this year, so keep an eye on your Email In-Box and monitor the IBMA website www.ibma.org for exciting updates and new details throughout the summer.
IBMA staff will be emailing more detailed information about registration, ticket sales and hotel reservations in late February, for the March 1 start date.
The IBMA has also announced the schedule for this year's big event in Raleigh. The complete schedule is located at this IBMA website link.