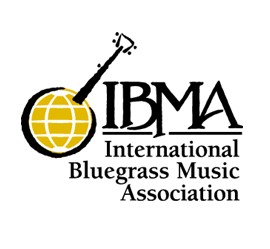 The International Bluegrass Music Association has formally announced what we reported last night, that their World of Bluegrass business conference and Fan Fest will move from Nashville to Raleigh, NC for the 2013-15 events. Events will be hosted at at the Raleigh Convention Center, the Raleigh Amphitheater and Memorial Auditorium.
Arrangements have been made with eight nearby hotels, including the Marriott City Center which adjoins the Convention Center.
Dates for this next three years are as follow:
September 23 – 29, 2013
September 29 – October 5, 2014
September 28 – October 4, 2015
IBMA Board Chair Stan Zdonik expressed the board's enthusiasm for Raleigh in a press release:
"If we had designed a perfect venue for our events, it would look a lot like the facilities in Raleigh."
Other factors that influenced their decision were listed as:
A compact "campus" with options for hosting Fan Fest indoors or outdoors—or both, with more stage options
A state-of-the-art, Silver LEED certified convention center that incorporates a bright and open atmosphere (lots of windows and solar panels on the roof!)
Substantially lower hotel rates, with the host hotel at $139/night and other lodging in our block as low as $66/night. The Raleigh Marriott City Center is connected to the Raleigh Convention Center and the Sheraton Raleigh is half a block away across the street, connected by an underground walkway (both $139/night).  The Clarion Hotel State Capital ($85) is five blocks away.  MORE: The Hampton Inn Glenwood Avenue (1 mile, $139), the Doubletree by Hilton Brownstone (2 miles, $154), the Hilton North Raleigh (5 miles, $101), Holiday Inn Express-Suites NCSU (2 miles, $89.99), Red Roof Inn NCSU (1 mile, $65.99). Note: These rates will not be available until spring 2013.
Plenty of parking at the Raleigh Convention Center, $7/day
Free shuttle rides in downtown Raleigh to its five entertainment districts. This shuttle also has access to the Marriott, Sheraton, Clarion and Hampton.
Free Wi-Fi for individual World of Bluegrass attendees in the lobby of the Raleigh Convention Center and in designated outside hotspots downtown
Substantial savings and value from Raleigh both for individual World of Bluegrass attendees and for our trade association as a whole, plus help with media promotion and sponsorship connections
A strong network of volunteers already working bluegrass concerts at PineCone events (Piedmont Council of Traditional Music)
A performing arts hall-style venue for the IBMA Awards, with a few more (and softer) seats
Accessible by air, interstate highway or Amtrak
The 2012 World Of Bluegrass will remain at the Nashville Convention Center, scheduled for September 24-30, and their offices will remain in Nashville for the indeterminate future.
More details scan be found at worldofbluegrass.org.