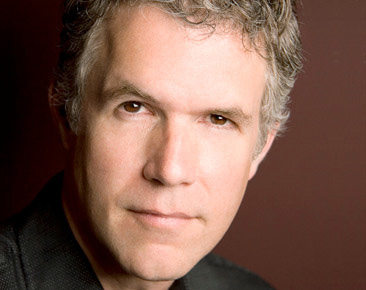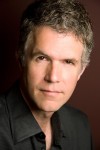 Last week we discussed the blending of bluegrass music with other styles, including some that may not at first listen seem that compatible, like bluegrass and heavy metal, the fusion which kicked this whole subject off in the first place.
Some combinations of styles don't seem that compatible on the second or even the 115th listen (see: "interrogation techniques, enhanced"), like bluegrass and Vegas-style lounge music, or bluegrass and Gregorian chant (though fiddler Brian Wicklund worked up a truly moving version of Ole Slewfoot in this style). Lots of surprising combinations involving bluegrass and other genres, though, have worked out pretty well. Here are just a few:
Bluegrass and reggae: Newgrass Revival singing Bob Marley
Bluegrass and modern country music: Ricky Skaggs doing Don't Get Above Your Raisin' (his first chart hit)
Bluegrass and Celtic music: Tim O'Brien teaming up with John Doyle and others
Bluegrass and a Spanish dance craze: The GrooveGrass Boyz doing the Macarena (see below)
And this just scratches the surface. Below is a list of albums or projects that involved what I think was a pretty successful melding of musical styles, one of which was bluegrass. This is at best a partial list; I'm jotting these down on the back of a subscription card in a dentist office waiting room. Feel free to add more in the comments below:
American Legacies – The Del McCoury Band and the Preservation Hall Jazz Band
The Transatlantic Sessions – Jerry Douglas, Aly Bain, and many other celtic and bluegrass musicians
Beatle Country – The Charles River Valley Boys (a Boston-based band, including Joe Val, and their tribute album to The Beatles)
Berry Pickin' in the Country – Jim & Jesse (their tribute to Chuck Berry, as mentioned last week)
The GrooveGrass Boyz – (The Del McCoury Band and Jerry Douglas again turn up in unpredictable places, this time with Mac Wiseman and funk musician Bootsie Collins in a unique Scott Rouse production)
Rocky Top: The Dance Mix (Scott Rouse's work again with this remix of the Osborne Brothers' original Rocky Top record. It may not have been embraced by all in the bluegrass world, but it made Rouse a permanent hero in certain quarters of East Tennessee).
Cluck Ol' Hen – Ricky Skaggs and Bruce Hornsby
Dailey and Vincent Sing the Statler Brothers
Here are a few that didn't work as well, for a variety of reasons:
She is Woman: Jimmy Martin Sings Helen Reddy
Freeborn Woman: Helen Reddy Sings Jimmy Martin (though I personally loved her version of Hi-De-Diddle)
Extremely White Dove: Pat Boone Sings the Stanley Brothers
Day-O! Hylo Brown's Tribute to Harry Belafonte (in two octaves)
Okay, I made those last four up, but they could've happened. Pat Boone made a heavy metal tribute album, so I figure anything is possible.