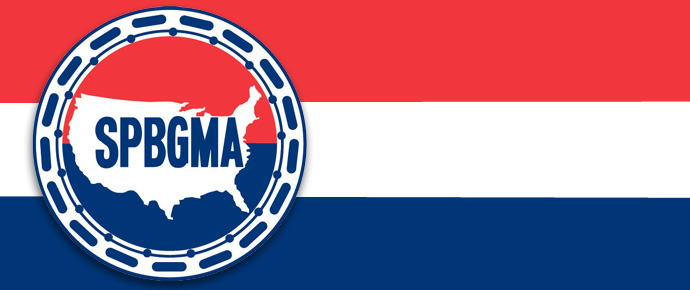 For some reason, a rumor is circulating online suggesting that lobby jamming will not be allowed at this weekend's SPBGMA National Convention in Nashville. The folks in the SPBGMA office told us that they are getting dozens of calls and emails asking about this rumor, which is simply untrue.
For years the bee-hive buzz in the lobby coming from dozens of simultaneous jams has been a prime attraction of the annual convention. Food vendors set up shop there and keep the pickers and fans fed and hydrated all day and into the night. Even in the wee hours of the morning you can usually find a few stragglers sticking it out waiting for the sunrise.
There have been some changes in the rules this year, owing to restrictions placed on the event by hotel management, but they won't have an impact on jamming. The Music City Sheraton has undergone a multimillion dollar renovation since last year, and they will no longer allow hosted events open to the public in guest rooms and suites. So showcase events this year will be held on the first floor, along the hallway where the restaurant is located.
It is possible that this rumor started based on the fact that SPBGMA will not have full control of the hotel until Friday morning. Another function has booked space for Thursday evening, so jamming will be moved from the lobby to a large adjacent room for Thursday evening, with the regular lobby free-for-all beginning on Friday morning.
Jamming in guest rooms and hallways will not be restricted during the weekend.
There is a contingent of indignant SPBGMA regulars who are upset about being required to purchase at least one weekend pass per bed in order to reserve a guest room at the Sheraton this year. Some of the people who attend every year care only about the jamming, and never attend the stage show. SPBGMA has made this change in order to ensure that enough rooms are available for people who want to see the shows, and to preserve their ability to continue hosting the event. Since it adds about $100 per hotel bed for those who don't normally buy tickets, a good bit of grumbling has resulted, and the rumors may have found their genesis there.
Of course there are hundreds of folks who stay at other nearby hotels, and trek over with their instruments to jam in the Sheraton. And no, SPBGMA will not charge admission to enter the hotel and jam.
See everyone there this weekend!