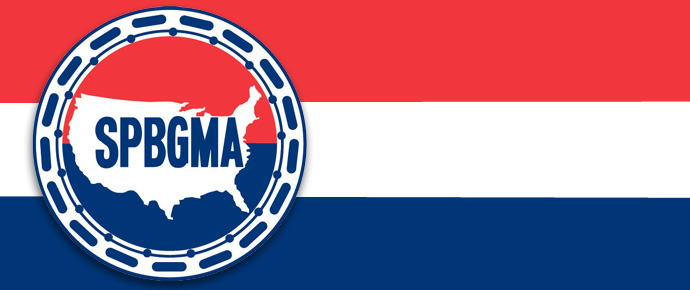 After the first three days of the National Convention of the Society for the preservation of Bluegrass Music of America (SPBGMA) in Nashville this weekend, a few things are abundantly clear.
Without a doubt, the music continues to be first rate, with hordes of talented young people roaming the halls, jamming in the lobby, and in every little cubbyhole they could find. Among the many positive results of having so many young women interested in bluegrass these days is watching the social drama of the teenaged pickers checking each other out and making friends in the hallways.
The band contest still attracts strong competitors, young and old, with professional attitudes and powerful stage presentations. Sibling and family groups are always part of the mix.
Evening performances from touring acts also remain strong, with shows from a great many bands that are SPBGMA favorites. A highlight for me was the debut set from the new lineup of Alan Bibey & Grasstowne, who sounded great with Mike Bentley now on guitar and Laura Orshaw on fiddle. Two new voices in the band, along with Alan and Gena Britt, who plays banjo as well, only add to their appeal. As always, Doyle Lawson turned out a great show, with ex-Quicksilver hand John Bowman filling in on guitar for the ailing Dustin Pyrtle.
Attendance at the concerts seemed a bit thin, and the overall crowd in the hotel was noticeably down as well. Parking was not nearly such a nightmare as in years past, and vendors reported a much slower trade in the exhibit halls. Possibly as a result of confusion and dissatisfaction with new rules from the organization, the number of rooms booked at the Sheraton was also down, with rooms being available on site.
It remains to be seen whether the rules instituted for 2018 will be revised going forward. To help ensure that ticket purchasers could get rooms at the hotel, SPBGMA required that each reservation for a room during the convention had to also buy a weekend pass for the stage show. Apparently a growing contingent of fans were reserving rooms, but came primarily to jam, and didn't buy tickets to the festival. Others who had regularly attended the event stayed away when rooms at the Sheraton were unavailable.
Some revision to this plan will need to be made, as bad feelings and some degree of rumor mongering seem to have affected the 2018 attendance. The policy to preserve rooms for ticket buyers seems valid, but the requirement of buying a pass for each bed in each room clearly wasn't popular. Perhaps SPBGMA could offer an early reservation period for ticket holders to get rooms first, before opening them up for the jammers.
The convention ends tonight with the 44th annual SPBGMA Bluegrass Music Awards Show, where trophies in 19 categories are handed out, interspersed with performances from Lonesome River Band, The Grascals, Flatt Lonesome, and The Farm Hands.
We'll have the results later this evening.