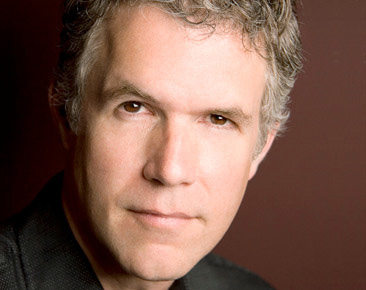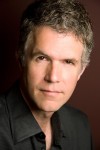 Whatever the future makeup of the IBMA Board of Directors might be in an ideal world (heaven), whether it have 16 members or 5 members, whether it be human, canine, or asenine, there's something I really wish its members would consider (because of course they need extra stuff to worry about):
We need to supplement the annual IBMA awards show with a recognition of various records broken in the past year, you know the kind of thing that company that makes the Irish stout compiles all the time: "most pizza eaten in a single sitting," "longest distance swum by one-armed man," "longest speech about staple guns," etc.
We just need to apply this to bluegrass music, and we'd have a set of awards that could actually be quantified, without the subjectivity that plagues music awards, and the debates about the nominating process and what "Entertainer of the Year" really means, or how long an artist can actually "emerge."
Best of all, there's none of that pesky voting and vote-counting. You just have to measure or observe.
Here are some examples of categories that should be recognized, and that bluegrass artists and business people might consider training for now:
Greatest number of strings used in a single year (whoever wins this one would also unfortunately lose his/her string endorsement deal).
Coldest on-stage temperature when a band actually played, with or without gloves on (both the performers and the promoter who decided to hold festival in those conditions would share the recognition).
Most sweat produced by a band (precisely measured in milliliters, with great difficulty) in a single outdoor performance.
Shortest tenure in a band (the current record is 6 minutes, held by one musician I know who just took a look at his band mates and the interior of the bus he was about to ride 45 hours on and gave his 5-minute notice).
Longest tenure in a band where blackmail is not a factor.
Loudest performance of Muleskinner Blues – indoors.
Loudest performance of Muleskinner Blues – outdoors.
Festival with largest number of superfluous volunteers (won by one major folk festival for several years running).
Most feedback registered at a bluegrass festival in a 24 hour period (the audio kind of feedback, not the "I wish you would install running water" kind).
Longest performance of Barbara Allen.
Shortest performance of Molly and Tenbrooks that still includes the back-seat-jockeying-of-"Kyper" (sp) verse.
Least understood performance of Molly and Tenbrooks.
Longest merch table pitch from the stage (current record: 23 minutes of a 35 minute set).
Greatest number of times the phrase "stop on by" is used in long merch table pitch.
Longest award acceptance speech, without crying.
Longest award acceptance speech, with crying (real).
Longest award acceptance speech, with crying (manufactured).
Longest award acceptance speech completely unrelated to the award.
Largest band in smallest band vehicle.
Longest sound check (current record: 73 hours, 25 minutes, and it didn't help).
Quickest removal of stage clothes by a band member after a performance (current record: 12 seconds).
Longest time wearing same stage clothes (current record: 28 days).
Highest tenor note sung by a musician who has passed a routine physical exam.
Lowest bass note sung by a musician who was not imported from the southern Gospel field.
Keep your eyes and ears open in 2015 for contenders in any of these categories. More categories to be added soon.
Next week: bluegrass Christmas traditions.