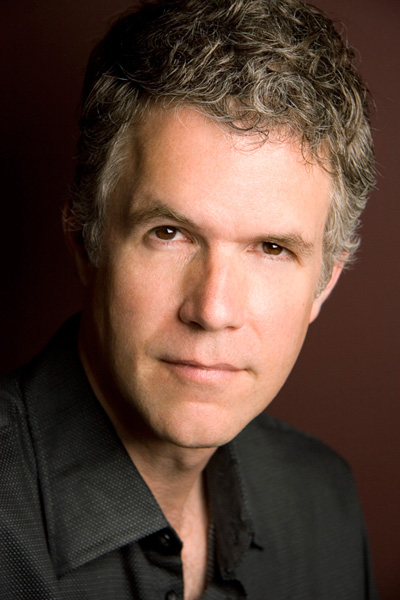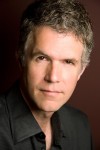 We're in the midst of a series on band self-management, and one of the more difficult—and for some, tedious—jobs facing a new band is the writing of your first promotional material. For many musicians, the idea of selling yourself to the media, promoters and the public is not always easy, and it's especially tricky when your band is new and you have very little to say about your accomplishments, primarily because you haven't accomplished anything yet.
There are two extremes in promotional writing: there's the over-hyping of your resume, exaggerating your experience in the business and using overly dramatic and flowery language to describe your band. Then there's the overly-understated approach, in which you're just a little too honest about your band's track record, even downplaying legitimate selling points that you do have.
I'll give you some examples of these extremes, so that you can strive to have your promo material fall somewhere in between the two.
In the over-hyped version, we have an effort to portray a regional band that has to date played only 4 gigs (two of which were private) as an award-winning powerhouse player on the scene:
"Mountain Rail is a hard-driving and dynamic quintet that combines the pure sound of traditional bluegrass music with the excitement of more contemporary acoustic sounds, forging a dazzling combination that is as breathtaking as it is refreshing. Their first CD was released to universally glowing praise, and plans are already underway for a second release, to respond to the passionate urging of their dedicated and rapidly growing fan base.

This award-winning band is comprised of supremely talented pickers and singers with impressive individual track records in the music who have combined to form a supergroup that proves that the whole is definitely greater than the sum of its parts. Members of Mountain Rail have played cumulatively in front of literally several hundred die hard fans. Their numerous individual awards and accolades make it clear that this is no ordinary bluegrass unit.

They bring a range of touring and studio experience to the table, with members of the band having shared the stage with many of the top names in the music business, from Alison Krauss and Del McCoury to Alan Jackson and Reba McEntire. Yet this isn't all about experience; this is a band that brings passion to every note of their hard-driving…."
And it goes on from there.
Good stuff, wouldn't you say? Several tricks were utilized here, so that there are no outright lies, just a series of misleading statements. Note the use of the word "cumulatively" when referring to how many people they've performed for. This means that if you add up the attendance of their four shows, plus the attendance at the handful of gigs played by the individuals in the band while playing with other groups, they've appeared in front of a grand total of about 600 people over the course of their career. The fact that this number is still under 1000 is an accomplishment in itself.
Then we have the "shared the stage with" phrase, that simply means that members of the band had been part of other bands that have opened or played the same festival as some of the big name artists on that list (in the case of Alan Jackson, the bass player had been a member of the local chamber of commerce, and had been asked to introduce Alan at his county fair appearance 6 years ago.)
True confession: I've used this phrase "shared the stage with…" myself, but only because when I played with Special Consensus, we once played a Chicago Police awards ceremony with Billy Eckstine, and I just like saying "..has shared the stage with Billy Eckstine."
The phrase "award-winning" is technically true, because the fiddle player placed third in a local fiddle contest (among 5 contestants) in 1991 and the banjo player received an award for "most improved wrestler" from his junior high school when he was 12. Those would be the "numerous individual awards and accolades."
Their "first CD" is actually a 6-song demo recorded during one of their rehearsals at the guitar player's house. While it could be argued that the adverb "universally" is stretching it quite a bit when they say that the CD was "released to universally glowing praise," since it was actually only heard by family members of the band, it's true that they all seemed to like it quite a bit.
Adjectives are important in this kind of writing, but it's easy to find yourself running out of them in the first paragraph. Note that the promotional staples of a bluegrass band, "hard-driving" and "dynamic" are used up early on in the first sentence. They were at least wise not to use them more than twice. Mountain Rail used a good variety of adjectives, but theirs were perhaps a little over-the-top, considering the actual experience and circumstances of the band. I would call your attention to the words "dazzling," "breathtaking," and the phrase "supremely talented" as some of the wording that could have been dialed back a notch or two.
Give them credit, though. They could have simply lied about themselves, and I have seen it done:
"This grammy-winning quartet has performed on The Tonight Show, The Grand Ole Opry, David Letterman and Oprah. As songwriters they have penned such classics as Rocky Top, Man of Constant Sorrow and Karma Chameleon. Their debut CD has sold over 3 million copies in the city of Louisville alone!"
Who's going to check on this stuff anyway?
There is of course the other extreme: excessive subtlety and modesty in promotional writing. Let's use another example from the fictitious band Windy Hollow. This band is comprised of two sought-after studio musicians, they have a lead singer who has actually won an IBMA award with a previous band, and they have already performed at several major festivals, even though they're still newly formed. Here's how their publicity material reads:
"Windy Hollow is a new band on the scene made up of band members who have all played previously with other bands. Though they've just recently formed and have barely worked up 2 sets of material, they are already gradually earning a reputation as a competent and solid bluegrass unit, and they have already played some bluegrass festivals and one local Dairy Queen opening. Though some have called their vocals "screechy," many of their fans will tell you that they like the band's intensity. Instrumentally, they get the job done, with each member working well with the other to create a group sound that the Fall Creek Beacon Gazette called "decent bluegrass."

The members of Windy Hollow are dedicated to making their band successful at some point in the future. They make a good addition to the bill of any bluegrass event, and, since it's their first year out, they're very affordable."
It's hard to know where to start with what's wrong with this, but the overall impression given is that this band is simply mediocre at best and won't be together three months from now. It sounds like it was written by someone who doesn't actually like the band (this sometimes happens).
There are a few promo material "nevers" in here: Never call attention to anyone's criticism of the band, even if the band receives lots of it. Never cite a negative or even a so-so review, even if that's the only review you have to quote. Never talk about the dinky gigs the band had to do for money (the Dairy Queen opening); only talk about the important ones. And, never ever mention how cheap the band is (even if it is).
Then there's the obvious problem that the legitimate credentials the band does have aren't even mentioned. Instead the band is portrayed as inexperienced and unprofessional, not to mention "screechy."
Beyond this there is the opposite adjective problem from the first band. This band needs to spice theirs up just a little. It's very hard to seem appealing when you use neutral kinds of words like "competent," "solid" (unless you're using it to describe the banjo player's right hand), "decent," and even the understated "good." It's not that you need to go all the way to "mind-blowingly incredible" or "stunningly perfect," but a little bit of color is necessary.
And maybe throwing in "hard-driving" just once wouldn't hurt.