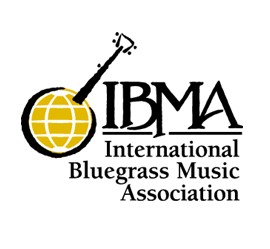 The deadline for applications to be considered for the Executive Director position with the International Bluegrass Music Association is this Thursday, December 15.
Outgoing Director Dan Hays has asked us to remind our readers of that fact, and to encourage anyone with an interest in the position to please complete an application. Dan also asked our readers to give some thought to anyone they think might be a good candidate, and put a bug in their ear.
The job listing, posted on the IBMA web site, is reproduced here.
The International Bluegrass Music Association ("IBMA") is looking for a very special person to serve as its Executive Director and chief of staff beginning no later than February 2012.  The IBMA is a 501(c)(6) trade organization with approximately 2300 members, predominantly from the U.S., but also from Canada, Europe, Asia and Latin America.  The organization is headquartered in Nashville, Tennessee with offices on Music Row and has a support staff of 3 full-time employees, a 19 member Board of Directors with U.S. and international members, and numerous committees and volunteers.  The Executive Director reports directly to the Board of Directors.  The IBMA conducts and produces a number of the bluegrass music related programs and activities that can be reviewed elsewhere here on the website.

Qualifications

The successful candidate should be able to demonstrate strength in most if not all of the following areas:

Knowledge and love of bluegrass music
Background or strong understanding of the non-profit sector
Experience working with a Board of Directors, committees and volunteers
Demonstrated fundraising and/or corporate sponsorship experience
Strong public speaking and writing skills
Excellent people and interpersonal skills
Working knowledge of the music industry
Ability to prioritize multiple assignments and meet deadlines.

Position Requirements

Bachelor degree or equivalent preferred
Must reside in or be willing to relocate to the Nashville area

Compensation and Benefits

Competitive salary and benefits

How to Apply

Qualified and interested candidates should provide the following:

Resume
A written statement (max 1,000 words) expressing the candidate's views on the future of bluegrass and IBMA's role in service to  the music.

Please send applications as Microsoft Word or pdf attachments to:  careers@ibma.org

Questions can also be directed to the same address.

To receive full consideration, applications must be received by December 15, 2011.

Three to five references will be required of finalists later in the process.

All inquiries and applications will be treated with complete confidentiality.

EEOC

IBMA is an Equal Employment Opportunity Employer.
In other IBMA staff news, Jess Norburg has left her position as Administrative Assistant with the organization to take a job with Vanderbilt University. Hays tells us that Echo Propp, formerly with WAMU's Bluegrass Country, has been hired in her stead on an interim basis.
"With the transition in the Executive Director position on the horizon, I've chosen not to fill the administrative assistant position with a permanent employee. This is simply to give the new Executive Director the flexibility to make that decision."
Hays will remain through February 2012, with a new ED expected to be named early next year.