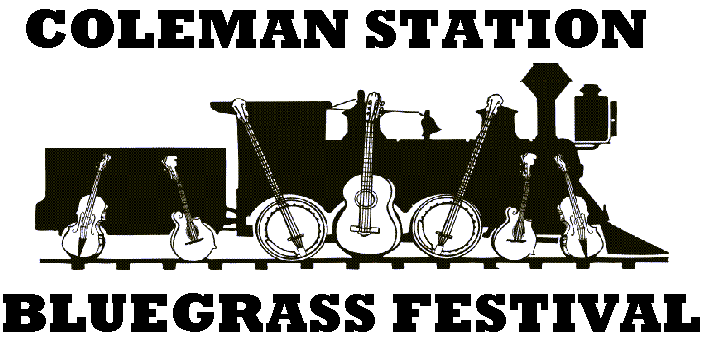 Coleman Station Bluegrass Festival
1144 Coleman Station Rd.
Friedens, PA 15541
Contact: Tim or Brenda Custer
814-444-8509 www.blue-grass.org/festival

Friedens, PA – Join us for the 5th annual Coleman Station Bluegrass Festival. Nestled in the picturesque Allegheny Mountains in Somerset County, the festival will be held on September 12th and 13th, 2008. The natural outdoor amphitheater setting and shaded concert area create a cozy atmosphere to relax and enjoy bluegrass music.
Friday's lineup will feature: the Coal Mountain Ramblers from the Bedford area with a modern take on bluegrass music, Mac Martin & The Dixie Travelers from Pittsburgh, veteran performers with 50 plus years playing bluegrass music. Poverty Hollow from the Somerset area, a fairly new group that offers a bluegrass style on songs like "Yellow River" and "House of the Rising Sun". The Stevens Family from Berkeley Springs, WV. This group features Mom and Dad and six children who are known for their gospel music and down-home bluegrass.
Saturday's lineup will feature: Blue Shades from western PA with a traditional & contemporary bluegrass style. The Allegheny Drifters from Pittsburgh who just released a new CD titled "Can't Wait", Mountain Therapy, the festival host band, who feature their bluegrass style on songs like "A Better Man" and "Over the Rainbow".
Kayla Clevenger & Lost 'ÄìN- Lonesome from WV, a very talented young lady who is an up and coming force in the future of bluegrass music. Pine Mountain Railroad an award winning group from Tennessee with great harmonies, great tunes and great pickin'. Also featured on Saturday is the younger generation of the Custer Family. The kids age six and up really enjoy singing bluegrass songs for the audience so you see… "It's Not Just Grandpa's Music Anymore!"
Friday's entertainment starts at 4 PM and goes until 10 PM. Saturday is from Noon until 10 PM. Concessions and Vendors on site. Planned childrens activities on Saturday afternoon. More info available at www.blue-grass.org/festival or call Tim or Brenda Custer @ 814-444-8509 Show goes on rain or shine.