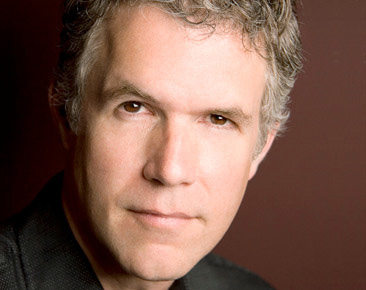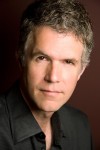 This marks the first time I've ever composed one of these on a smart phone (my manual typewriter is in the shop). I'll be using a lot of short words or words suggested by the washcloth, even if it's not really the word I'm looking for. This can be kind of like a bluegrass Mad Libs.
Later today (Wednesday), we'll all know who this year's IBMA nominees are, and this is only going to fuel the growing Raleigh fever (wasn't "Raleigh Fever" a Merle Haggard song?). Raleigh, NC, in case you missed the update, is the new site of this year's IBMA World of Bluegrass, and interest in the event seems to be running high.
Add to this the recent IBMA news, like the addition of  three new membership categories: Professional Wannabe, Professional-But-Bitter, and Disinterested-but-Wealthy Benefactor (all three categories have full voting rights). The IBMA also announced that all future special awards nominees and distinguished achievement recipients will be selected by Ouija board, with winners determined by a sack race in downtown Raleigh. These long overdue innovations and reforms are also adding to the enthusiasm about this year's World of Bluegrass.
In other words, you know you want to go, and you should go. It's going to have that same aura of excitement that the first year in Owensboro had, or the first year in Louisville, or the first year in . . . well, it's just going to be exciting.
All this good buzz about the upcoming WOB has its down side too, however: hotel rooms close to the event are becoming scarce. I was late in booking my room, so I ended up settling for a hotel pretty far west of town (I'm at the Renaissance in Nashville). I'm sure you'll have better luck than I did, but I wouldn't delay if I were you.
Last year I urged Bluegrass Today readers to have realistic goals for their time at IBMA. This year, I think it would be a good year to take a look at why you're going and what you expect out of it before you arrive in Raleigh, so as to best maximize your time.
Below is a series of questions to ask yourself, and I'll provide a key to help you interpret your answers. Try to be as honest as you normally would be.
I am going to the IBMA World of Bluegrass in 2013 because:
I'm excited about the new location
I have a lot of professional obligations there, and I go every year
The event finally left Nashville
I go every year, and even after years of therapy I can't seem to stop myself
The main reason to attend any IBMA World of Bluegrass is:
To soak in the atmosphere and see old friends
To make important contacts, attend seminars to help me in my business, and get some exposure
Get into heated arguments with people in the hallway
Pick, drink, and experiment with sleep deprivation
The one thing I'm looking forward to more than anything else is:
Seeing how the Raleigh venue breathes new life into the event and the organization
Exposing my music/product to a new audience and gaining new insights about the bluegrass business
Paying less for parking
Shouting something really embarrassing in the hotel lobby at 5:00 a.m. on Thursday
The one thing I want to make sure to get out of the week is:
A feeling of well-being from seeing my friends and hearing some great music
To attend at least three important seminars, and to land a music accessory endorsement deal
To give everyone a piece of my mind at the general meeting
To sleep in one of the elevators
I think the move to Raleigh was an important step for the IBMA because:
It will connect the event to people in a different part of the country and be a fresh start for the organization
Separating the World of Bluegrass from Nashville again will help reestablish bluegrass music's independence and help grow the music
It's no longer in Nashville. I attended every year there and hated every one. And don't get me started on the hotel and the parking.
It's in Raleigh this year?
If you answered mostly 1., you have a great deal of optimism about the new location. You'll be arriving with a positive outlook and will likely get a lot out of the week.
If you answered mostly 2., you have a strongly professional mindset and will arrive in Raleigh poised to nail down that capo endorsement deal you've been seeking.
If you answered mostly 3., you're a classic bluegrass curmudgeon and will likely be unhappy with the new location, and won't mind saying so. That alone will provide you with enough incentive to come back next year and for many years to come.
If you answered mostly 4., you were one of the reasons the elevators at the Galt House in Louisville were so slow. Have fun.