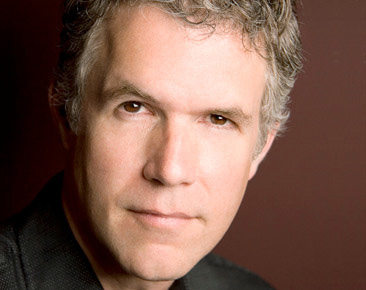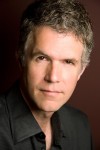 As of the date of this column's publication I calculate (with the clever use of the fingers of both of my hands) that there are only six more shopping days until Christmas.
As if that weren't enough pressure, if you believe this whole "Mayan Apocalypse" story, the world is coming to an end in two days, significantly reducing your shopping time even further.
I made passing reference to this Mayan end times scenario in a column about bluegrass horoscopes, which will be reposted here next week, since I'll either be off, or if the above theory is correct, we'll all be off. In it, I pointed out, after a bare minimum of research, that the Mayans weren't actually predicting the end of the world at all. They were predicting the end of their calendar on December 21st, 2012. Their calendar was getting pretty worn out, as were a lot of things in the Mayan civilization (as evidenced by the fact that all that's left now are some ruins in Mexico and some very faded cupcake recipes), and it was time for a change.
Really this is more like the Mayans' Y2K, and if they were still around, they'd be stocking up on bottled water and buying generators, still heavily discounted from December, 1999.
Still, some who follow the Mayans, and one radio preacher who doesn't mind being very wrong repeatedly, say that December 21st is it.
What if they're right? We'd have some big decisions to make regarding the coming Christmas holiday, among other things. Do we shop hurriedly between now and Friday and distribute gifts right away (and, by the way, go ahead and splurge)? Or do we just blow the whole thing off and hastily work on our "bucket list?"
Just a caution: If you go the bucket list route, they'll have to be activities that can be completed in two days or less, including roundtrip travel (maybe better make that one-way). The first item on my bucket list is "Make a bucket list," and I'm not sure I'd even have time for that.
Whatever you do, don't save your bucket list to the last minute, unless your list includes things like "Change my mandolin strings" or "Soft-boil an egg."
Fortunately, I feel confident that you're not going to have to worry about any of this. I look to other, more convincing signs of The End. Below are the sure and absolute signs that the world will end in less than a week, and I have yet to see a single one of these indicators:
Larry Sparks has gotten a Mohawk.
Del McCoury has gotten a perm.
No one has complained about the selection of showcase artists at the IBMA World of Bluegrass.
This sentence has appeared on a bluegrass list serve somewhere: "This argument really doesn't matter much in the bigger picture, and you're probably right anyway."
Steve Kaufman has announced that he's completely out of ideas for instructional material and plans to release his final DVD entitled "Oh, Just Play Whatever!"
Forbes magazine has run a story about bluegrass music, and how a dip in sales is due to its "overexposure in the media."
Forbes magazine has run a story about bluegrass music.
Lynnwood Lunsford has been announced as the newest member of Railroad Earth.
Bill Knowlton has appeared in public wearing plain khaki pants, announcing his belief that "Uncle Dave Macon never really existed."
Rob Ickes has lost the IBMA Dobro Player of the Year award to someone no one's even heard of.
Lady Gaga has been nominated for an IBMA award, thanks to her duet album with Rhonda Vincent, a tribute to the Shenandoah Cut-ups (she also managed to score a Martha White endorsement deal, which led to her appearance at the IBMA awards, wearing only provocatively arranged Martha White biscuits)
A freshly tattooed Dailey and Vincent have just begun the tour to promote their new CD "The Metal Side of Dailey and Vincent."
Alison Krauss has released her newest single: a medley of "Mambo Italiano" and "The Ballad of Davy Crockett."
Ralph Stanley has sung Oh Death a capella at the Grammys. Oh, wait . . .
(Thanks to Ned Luberecki for his contributions to this list)
If you see any three of the above signs, I would get to work on that bucket list right away. The end is nigh (I've just always wanted to say that). If I was on your Christmas list, I hereby give you permission to skip the present and the Christmas card too. A quick phone call while you're mountain climbing in the Himalayas will do.
Merry Christmas!