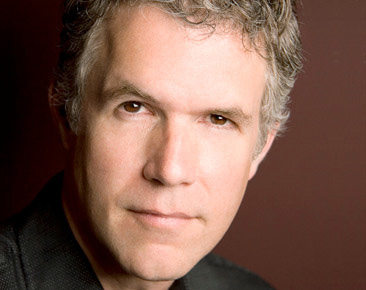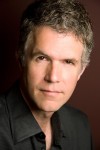 Generally, when I write these around the week of the IBMA World of Bluegrass, I like to keep them extremely short, to match the nights of sleep I've had, and the attention span I have as a result.
I guess that about does it, then. Please check back next Wednesday.
Seriously though, I did find a little time in between the Momentum Awards luncheon, and a seminar on finding DJs' homes on Google Earth and using helicopters to drop CDs down their chimneys, to reflect for a few minutes on the first WOB in Raleigh.
I personally loved the new location for its facilities and numerous venues for concerts, and the enthusiasm of the host city and its residents was really gratifying. Not having my car broken into at the end of the week was also a plus. Let's admit it: they had us at the statue of Sir Walter Raleigh playing the banjo.
I was easily able to meet the annual goals I set for myself at the WOB too: connect with some promoters, play a showcase, go to my constituency meeting, sleep less than 5 hours a night, and lose a different special award.
And, it was just fun catching up with old friends from around the world in a brand new place. When I asked where room 305B was, the usual answer was, "I was about to ask you the same thing." We all shared the common bond of being lost.
This year I also found a new way to combat IBMA name-dropping, which can be a tiresome component of the World of Bluegrass experience, no matter where it's held. For example, whenever anyone decided to drop Steve Martin's name by just calling him "Steve" or "Stevie," rather than ask "Steve who?" as I have in years past, I simply pretended they were referring to banjo maker and player Steve Huber, and responded accordingly. It made for some interesting conversations.
Still, it wouldn't be the World of Bluegrass if we didn't disagree, so there were dissenting voices too, and I thought it would be fair and worthwhile to share a few of the complaints I heard last week:
Some felt the bar atmosphere of the Bluegrass Ramble was inappropriate and noisy (for those who weren't there, the after hours showcases were in the form of a bluegrass pub crawl); it seems they missed the quiet serenity of seeing bands performing in convention center seminar rooms under stark florescent light to under 15 people. Nashville showcases had more of a private concert atmosphere, and when talking through a band's entire performance, it wasn't necessary to shout.
The commitment to musical diversity in the Wide Open Bluegrass festival went too far. Many felt their ears just weren't ready for Friday night's lineup of James King, Tony Bennett, and Miley Cyrus (unplugged) performing back-to-back (though I have to say their trio on Mother's Only Sleeping in the closing jam was outstanding).
This wasn't specifically related to the new location, but I did hear some grumbling that the new Momentum Awards (introduced prior to this year) and an Emerging Artist award were redundant, and that what was really needed was a "Stagnation" or "Inertia" award, honoring those whose careers and industry contributions were most at a standstill or gradually heading downhill. Aren't these the people most in need of recognition?
By the way, I did get a chance to talk to Steve on Saturday, and he said things were a little slow at the trade show at first (you know Steve; he's such a card!), but they picked up on the last day. He also added that it was already much more successful for him than Nashville had been. I asked him to give my best to Heidi and the kids.
Finally, some disgruntled attendees I spoke to felt that the City of Raleigh was too welcoming; some felt smothered by all the attention. There was a longing for Nashville's easy-going indifference to us.
In a related story, one Nashville tourism official, after being told that the IBMA had moved to another city this year, commented: "Really? I thought they had moved last year."