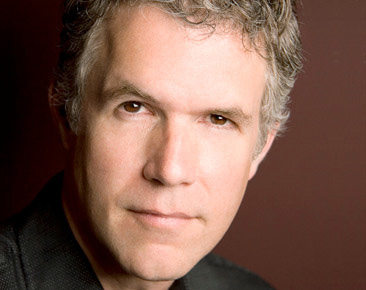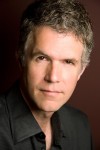 The recording of bluegrass music, both in the studio and in live performance has undergone a lot of changes in the past decade or two. We've seen the introduction of YouTube, digital editing and pitch correction, and the advent of the single-serve coffee machine in recording studios.
What has emerged after some of these revolutionary changes is an altered standard of what is musically "good enough." The strange thing is that the standard is simultaneously moving in two different directions.
On the one hand, we seek perfection in the studio as never before. Pro Tools and other recording programs that enable digital editing, including the moving around of notes that are in places we don't want them to be, have allowed bluegrass records to be as slick and perfect sounding as a country record that came out of a large Nashville studio in 1990, with all the compression too, at a fraction of the cost. Whether this is a good thing or not can be saved for a later debate (let's go ahead and schedule that debate for February 20th, 2019, around 10:30 a.m. or p.m.).
Those that have the budget for it can also work a song to death, spending six hours on a single banjo backup section if necessary (I personally have never worked with that kind of budget, and now I'm relieved). Some bands will "build" a rhythm track one piece at a time rather than play it together, which always takes more time. You can now upload parts from musicians you have never met, sent in from a home studio somewhere in another state or another country.
Meanwhile, though, when it comes to live music, YouTube has turned our quest for perfection on its ear (and videotaped the whole process). Freshly out of the studio after creating an album with all audible flaws removed, we can turn to YouTube and see ourselves and the worst performance of Ole Slewfoot we've ever done, out there for all the world to see. You remember now: that was the show where the bass player forgot what key you were in, though it's a little hard to tell because the dominant sound on the recording is the person standing next to the YouTube videographer, loudly discussing the merits of the corn dog he just ate. A transcription of this video would look something like this:  "He's big around the . . . pretty good corndog! It had beefy high notes, a cornmeal nose, and a greasy finish! . . . going 90 miles an hour making 30 feet a jump . . . a little pricey at $5.00, but not bad! . . . some folks say he looks a lot like me . ." And there you have it.
There's no point in trying to stop this either; the days when people agreed to requests not to videotape are long over. People pay as much attention to that as they do to a flight attendant's description of how a seat belt is buckled. Just accept it. Don't worry about the quality of the video or of your performance. Chances are your most revered bluegrass heroes have some terrible videos of them on YouTube too. Our standards have relaxed across the board.
Perhaps it's time we roughed up our studio recordings a little, too, to match the latest live smartphone recording of us. It's already happened, by the way. With the proliferation of home studio gear, and the quest for raw and "edgy" music,  some people are now moving away from the over-produced, perfect record.
In the last 10 years, I've seen interesting claims of authenticity and organicness (if that's a word) in the recording process: one sticker on a CD claimed that "no vocal tuning software was used in the production of this recording." Another one stated that "no headphones were used in the recording process." I assume that meant that everyone sat in the same room and just listened to each other—what a concept. What would have impressed me more, though, was a claim that no microphones were used at all.
Here are some ways you might consider bringing some of the same raw edge to your music that people are seeing in your YouTube videos:
If you sing too in tune and are therefore considered a little too slick, use pitch-correction technology to pull a few notes out of tune. People will consider you more rootsy, and then they'll be sure you didn't use studio tricks.
Record without using headphones but have every band member in isolation booths anyway.
Record with headphones, but just hang them around your neck. Don't actually wear them.
Record a whole album using just the microphone on your $9.99 earbuds.
Record your rehearsals of the songs, then release them rather than the final takes.
Record without the use of an engineer.
Set all your recording gear up in terminal C of O'Hare airport in Chicago and record your entire album there.
Finally, don't release your record at all, either digitally or in CD form. Instead, launch a Kickstarter campaign, and for anyone who contributes $15 or more, just call them and play all the songs live over the phone. For a contribution of $50 or more, play all the songs over the phone while the entire band is standing in the bathroom. That natural reverb should be considered a premium.
Make sure to have someone videotape this performance and upload it to YouTube.