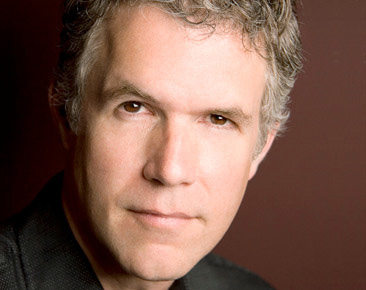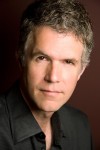 We were going to have the second form of quiz this week, the annual bluegrass general knowledge test, but first we need to deal with some other January business: the annual recap of the the most boring stories in bluegrass music in 2014.
I don't know why, but people seem to enjoy this yearly rundown of the hopelessly mundane. I think it's because many just found the holiday season far too exhilarating. And, as if the exchanges of presents, the flash mob carolling, the binge-eating, and the bitter arguments with relatives weren't enough, the holidays are usually followed by about six weeks of working out. In short, everyone's over-stimulated right now, and what they really crave is something just plain uninteresting. I'm happy to oblige.
Below are the top four Boring Stories of the Year. Some came straight from the Bluegrass Today archives, others were uncovered by our crack team of investigative reporters who have spent the past year combing the countryside for the dreary, predictable, and dull.
1. Man Recovers Lost Capo in Snow
Ernest Hemsworth of Flin Flon, Manitoba found his lost capo literally in his own backyard. "I was heading out to shovel some snow off our back deck when I happened to notice a capo-shaped indentation in the snow about five yards from the house. I reached down and, sure enough, there it was," said the relieved guitar player. "I must have dropped it out there, though why I was carrying a capo out in the snow I couldn't tell you," added Hemsworth. The capo had been missing for an estimated 36 hours, and was valued at $21.95 (Canadian).
Note: there's a little capo-shaped indentation in each one of us.
2. Corey Tribble to Cabin Reckoning 
(this is a genre of boring story all to itself, the musician we've never heard of joining a band we've also never heard of)
Corey Tribble, dobro player with the band Lonesome Brydge for the past three years, has joined the young, eclectic Cabin Reckoning band. Corey will play dobro, mandolin, and triangle with the Augusta, Georgia quintet. Referring to his former band mates, Corey said, "They were great. My time with the 'Brydgers' was a really good one for me. It was just time for a change and a chance to broaden my horizons." Cabin Reckoning will release a CD with Corey this spring, tentatively entitled I Reckon So.
3. Bluegrass Musicians Using Smart Phones (the all-important technology trends story)
In an IBMA-commissioned survey, it was revealed that as many as 70% of bluegrass musicians are using smart phone technology, especially on the road. "It just helps us stay in touch with friends and family while we're out there, and also to look up sports scores when we need to," said one road musician who asked not to be identified. "Sure, we post stupid selfies and make videos of each other snoring, but smart phones are pretty useful tools, too."
4. Woman and Her Dog Attend Same Festival for 30 Straight Years
Gladys Fairbanks of Washington Court House, Ohio has attended the Hill Valley Bluegrass Festival every year it's been held, except the first one. "I would have gone to that one too, but I was mixed up about which weekend it was," Gladys explained. Making this record even more impressive is the fact that her dog "Carl" has been to every one of those thirty events too. Gladys added, "Carl is really really old."
Honorable mention: The IBMA Board Controversy of 2014. I was urged by some readers to include this in the list, but I argued that this story isn't really boring in the strictest sense (bor.ing: not interesting, dull). How could it be? Bluegrass Today has given so much space to it in the past few months. Besides, it has now given us phrases like "silent majority" (for those who enjoy some late '60s nostalgia) and "clueless impetuous children worthy of feigned pity." This is far from boring.
Mind you, it's important not to confuse "boring" with "tiresome," sometimes a subtle distinction. In any case, I've at least given it a mention.
Incidentally, I am planning to write a separate editorial on this subject, hoping to make the case that rather than a silent majority, there is now among the IBMA membership a powerful coalition of the irritated and the disinterested, forming a filibuster-proof "Indifferent Super-majority."
Next week, as promised, the year-end general bluegrass knowledge quiz. That is, if you can handle the excitement.