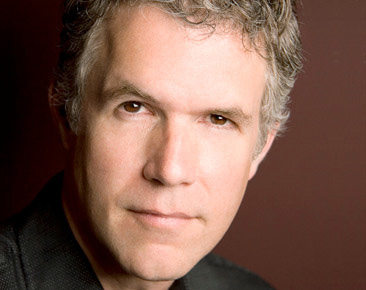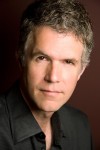 Ah, the New Year: it's a time filled with the promise of a new day, or technically speaking, a new year, which is exactly what it is. I'm feeling inspired just spouting cliches about it.
For many, it's a time of reflecting on the past year and thinking of all the ways we'd do things differently if we could. It's also a time of looking back at some of the big stories, trends, and music releases of the year, and organizing them into lists, because that's what this season is really all about: making lists.
I once decided to list some of the year's most uninteresting stories about bluegrass music, and it was so popular (it generated two comments and 18 Facebook shares), that I've been feeling the pressure to make it an annual topic.
As I explained at the time, stories that are uninteresting, predictable, and just plain dull, serve to make us feel that our own lives and careers are just a little more exciting than we thought they were. It also makes all other stories in Bluegrass Today seem a lot more captivating than they otherwise might have.
Here then are bluegrass music's most boring stories of 2013, neatly organized into specific, yawn-inspiring categories:
The Obscure Band Personnel Change
This is the category in which we learn about musicians we've never heard of leaving or joining bands we've also never heard of. It's kind of the equivalent of those international news stories about political events in countries we didn't know existed, e.g. "Viktor Kzrzkczec has been named the new prime minister of Milnavechnya, as his party, the center-left  Democratic Social Union (DSU) won a slim majority over the former ruling center-right Social Democratic Coalition (SDC), with inroads being made by the anti-immigrant, pro-animal rights party the Union Coalition Party (UPC)":
JOHNNY MASTERSON TO CREEPING RIDGE
After seven years as lead singer and front man of Tired Wind, singer-songwriter and guitarist, Johnny Masterson has decided to join forces with mandolinist Lundy Medford in the well-established quintet, Creeping Ridge. Medford said that the addition of Masterson will be a real "shot in the arm" for Creeping Ridge, adding that the group is excited about featuring some of Masterson's originals, like the mournful Lonesome Cloud, which recently hit #68 on Bluegrass Today's weekly chart. There's no word yet on a replacement for Masterson in Tired Wind.
The Musical Non-event
This category is a must for any list of boring stories:
LOCAL BAND PERFORMS "I'M A MAN OF CONSTANT SORROW" ON EVERY SHOW
River Creek Run, a regional bluegrass band based in northern California, has performed the popular song I'm a Man of Constant Sorrow during every performance for 46 straight weeks at their regular engagement at Sid's Pizza. "People just seem to like that song," said longtime band leader Charlie Hoffman. "Ever since that movie 'Oh Brother Where Am I?' —you know the one I mean — we've gotten requests for it every time we play. We like doing what the people want to hear, so we worked it up, and we've been doing it ever since. We do it in F just like Clooney did." Other requests that River Creek Run performs on a regular basis include Fox on the Run, Wagon Wheel, and Katy Perry's Roar ("we kind of double-time that one," added Hoffman.)
The Uninteresting Human Interest Story
ILLINOIS WOMAN HAS DOG THAT WILL ONLY LISTEN TO THE DILLARDS
Quad Cities resident, Yolanda Wentworth, has a West Highland Terrier that is a big fan of the popular bluegrass band, The Dillards. "She just sits there quietly with her head slightly cocked and concentrates real hard on the music. Her favorite is Hey Boys. Sometimes she'll even howl a little to that one. She has very good pitch." The 37 year-old bluegrass fan adds that her beloved dog "Sadie" doesn't care about any other bluegrass artists: "I'll play Bill Monroe, Doyle Lawson, Rhonda Vincent, you name it, and she just ignores it," explains Wentworth. "It's The Dillards or nothing for my Sadie."
And, finally, The Study Telling Us What We Already Know
COST STILL A FACTOR IN PURCHASING VINTAGE INSTRUMENTS
A survey of 40 professional bluegrass musicians reveals that more would own vintage Martin and Gibson instruments if they could afford them. "I'd love to own one of those pre-war D-28s," said a guitarist who asked not to be identified, "I just can't swing the price. The way things are going I'm not sure I ever will." The survey also revealed that many secretly hope to find one at a yard sale where one of these treasures is being sold by someone who "doesn't know what they have." 30% of those surveyed hoped to "marry someone who's really loaded," as an alternate plan to acquire one of these instruments.
If I'd had time and space, I would have included the story about the world's smallest banjo-shaped quilt. Maybe some other time; I feel a nap coming on.