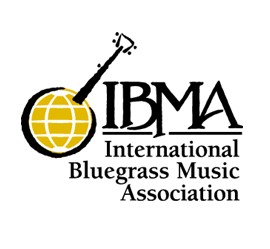 The International Bluegrass Music Association has a announced a new set of awards to be distributed during their annual World Of Bluegrass convention.
These will be separate from the annual International Bluegrass Music Awards, and focus specifically on new artists in the early stages of their careers. Called the Momentum Awards, the purpose of this new project is to offer encouragement and industry awareness to especially up-and-coming performers, writers, entrepreneurs and business people.
Nancy Cardwell, IBMA's interim Executive Director, tells us the program is still in its final stages of development, with some details yet to be announced. The intent, however, has been clear from the start.
"The Momentum Awards were envisioned as a way to recognize and encourage young people who are starting out their careers in bluegrass music, in a really spectacular, shooting star sort of way — both musicians and people working on the business side.

A group of IBMA members have been working together the past few years to help emerging artists get more work and attention —  Henri Deschamps, Echo Propp, Matt Munsey, and several others. Dan Keen is heading up the task force for the 2012 IBMA Momentum Awards, and Echo is also involved.

There were some age limits listed in the original proposal, but they seemed too arbitrary. At present the Momentum Awards do not have a set age limit. Recipients could include someone of any age who has recently started drawing attention for their exceptional instrumental work, singing, or work in industry roles.

We're hoping to get some names suggested from bluegrass associations across the country and around the world, as well as recommendation letters from IBMA members.

We're also working on the idea of organizing an IBMA Youth Council, similar to what our friends at Wintergrass have done."
Cardwell said that the procedure for announcing the 2012 winners hasn't been determined, but thinks they may be awarded during the main stage showcase performances during IBMA week.
A total of six honors will be presented. One to a band, another to a singer and three to instrumentalists. Another will be reserved for someone in the support or business world, which the organization's web site suggests will be drawn from a number of categories.
"On the industry side, eligible career paths will include (but are not limited to) management, labels, promotion, radio, publicity, marketing, association leadership and recording."
We will see if we can't get some further details from the committee who will be choosing nominees and picking the winners, and report back on this next week.
UPDATE 7/8: We got this message from Echo Propp about the information included in this article.
"Really, really appreciate the story on the Momentum Awards, but there are 8 awards, not 6.

We'll be awarding a Mentor Award (a more established artist that has contributed greatly to the careers of upcoming musicians/industry people) as well as an award for a new event/festival/venue.

Sorry you were given incorrect information."
We will be speaking with Echo this week for further details about these new awards, and will post soon with more about the criteria, process and distribution of the Momentum Awards.