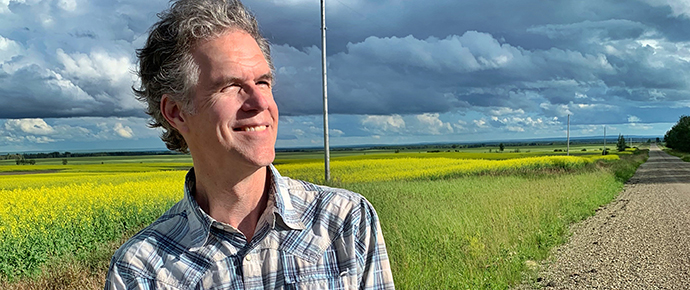 Happy New Year! Was one of your resolutions to become more knowledgable about bluegrass music? Well, I'm afraid I'll be no help there, but if you'd like to start the year knowing how much you already know about it, you'll be happy to know it's time for our annual Bluegrass Knowledge Test (BKT), as it used to be called, since renamed The Bluegrass Quiz for complicated legal reasons. It's even on time this year, and fortunately Bluegrass Today is still permitted to publish these quizzes whether or not there's a Speaker of the House yet.
A couple of changes were made last year based on feedback I had received (usually just people shouting at me from their rolled-down car windows).
Some felt that my classification system was at times unforgiving and judgmental. Just because someone has momentarily forgotten that Mac Wiseman played bass for Molly O'Day and not Sinead O'Connor, that shouldn't necessarily warrant a title of "Bluegrass Semi-ignoramus." To be fair, I never used that specific term, but some felt that their final number grade made them feel semi-ignorant, and that wasn't my intention at all.
Here, reprinted from last year is the new, slightly kinder and simpler system, using letter grades. There is no "F" because I hate for people to feel too discouraged, and none of the bluegrass higher education programs (ETSU, etc.) uses or even cares about these grades:
Seven correct answers earns you an "A": you are a full-fledged bluegrass expert (read: "geek"). If someone spouts some questionable bluegrass information on Facebook or some other medium known for questionable information, you are well within your rights to chime in with a haughty, "I beg to differ," and people should pay attention, even if they won't.
Five or six correct answers gets you a "B" rating: You're clearly well-versed in this music and probably know which racehorse died, Molly or Tenbrooks, if not the specific cause of death. People find you a bit of a know-it-all but you carry it well. At least you're not part of the reviled "bluegrass elite" as those with A ratings and a basement full of vintage instruments sometimes are.
Three or four right: You've earned a "C." You know just enough about the music to be humbled by how much there is to know. You love the music, and you know that Lester Flatt and Earl Scruggs used to play in Bill Monroe's band; you just don't know when or what songs they did. Isn't that enough? You have the potential to score higher in future quizzes, but you may or may not bother.
One or two right: You've been graded a "D," and that's being generous. You know a thing or two, sure, but you also probably spell Alison Krauss' name with two Ls and think the Stanley Brothers' first names were "Ralph and Harpo" You're ideally suited to make some of the Facebook posts mentioned above. After all, who's to say what's true and what isn't, anyway? This is music. Let's enjoy it!
There were also some feeling the questions were too difficult, while others considered them too easy, so throwing a bone to each camp (throwing it as far as my arm could manage), I've included one very easy question and one pretty challenging one.
Good luck.
1. Bill Monroe was known as the "Father of _________"
A. The shock absorber
B. Bluegrass
C. Some children
D. Flatt & Scruggs
E. Modern psychiatry
2. In J.D. Crowe's Kentucky Mountain Boys, Doyle Lawson moved from mandolin to which instrument when Larry Rice joined the band?
A. Bass
B. Guitar
C. Oboe
D. Spoons
E. Bombard
3. Prior to playing on the early 1970s hit recording of Dueling Banjos with Steve Mandell, banjo player Eric Weissberg recorded an instrumental album with another banjo player who became better known for his movie screenwriting, which included collaborations with Woody Allen. His name was . . .
A. Marshall Tucker
B. Marshall Wilborn
C. Marshall Brickman
D. Marshall Dillon
E. Wayne Newton
4. Choose the correct second line from the first verse of Toy Heart which follows this first line:
"You played with my poor heart like a toy . . ."
A. "Oh yeah you know you did"
B. "And a pretty cheap toy, too"
C. "You rolled it all over the ground and then the dog ate it"
D. "That toy broke and then we had to part"
E. "Is it cool that I said all that?"
5. The correct way to say the band name IIIrd Tyme Out is . . .
A. Ill-erd Time Out
B. One hundred and eleven R-D Time Out
C. Third Time Out
D. Three Road Timey Out
E. Russell and them
6. Flatt & Scruggs' bass player in the 1960s was named . . .
A. Cousin Jake Tullock
B. Uncle Jake Landers
C. Grandpa Jones Johnson
D. Aunt Bea Lilly
E. Orson Welles
7. Boudleaux Bryant, who, along with his wife Felice, was known for co-writing Rocky Top, and many other hits for the Everly Brothers and various other major artists, also has the distinction of having sung bass on which recording?
A. Flatt & Scruggs Cabin On The Hill
B. Johnny Cash's Boudleaux Sang Bass
C. Alison Krauss' Every Time You Say Goodbye
D. Poison's Every Rose Has Its Thorn
E. Bill Monroe's Walking in Jerusalem
Answer Key
1:B
2:B
3:C
4:D
5:C
6:A
7:E