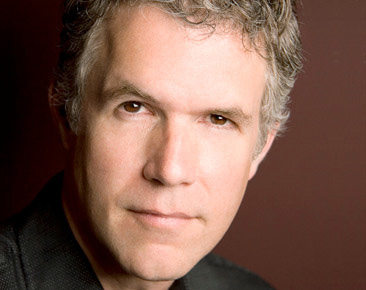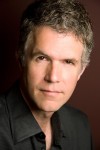 Greetings from New Haven, Connecticut, or at least that's what the sign said on the exit. I'm here for the Podunk Bluegrass Festival just up the road in Hebron, having just wrapped up a wonderful week at the Augusta Heritage Center's Bluegrass Week, a long-established music camp in Elkins, West Virginia.
The students in the bluegrass vocals class that Dede Wyland and I taught were so good, I would encourage them to offer a class in how to be good bluegrass vocals students. Incidentally, I promise that I received no gifts from any of them (aside from the flowers, the cake, and the used SUV) to make me say that. I appreciate them all the more because it doesn't always go that well, as I will explain.
After you acquire enough experience as a camp instructor or workshop leader, you become accustomed to a certain set of standard questions. For a guitar workshop: "What kind of pick do you use?" or "Is there a trick to learning to play faster?" For a songwriting workshop: "Which comes first for you, the words or the music?" or "How do I get my song published?" For a banjo workshop: "How many guitar players does it take to screw in a light bulb?" (answer: "one").
We're used to these questions, we like them, and you'd think that by now most bluegrass instructors could deliver reasonably understandable answers to them (except that "words and music one"). Now and then at workshops, though, we get some questions that are designed for purposes other than gaining wisdom or information. There are ulterior motives involved, such as impressing everyone else in the room with their question, intimidating the instructor in some way by asking a challenging question, or asking a very long question as a means of keeping the floor for as long as possible.
These efforts often fail, though, like the guy who decided to challenge me in a guitar workshop in Grass Valley, California, with this would-be zinger: "Can you do some of that crosspicking for us like Lester Flatt did on those Flatt and Scruggs Gospel songs like Preachin' Prayin' Singin?" This was delivered with folded arms and an implied "I'll bet you can't, loser!" I had no choice but to say, "Well, no, because that was Earl Scruggs, and that was finger-picking." I tried to say it nicely, even though it was 10:00 in the morning, though I'm not sure I should have.
This was a workshop attendee who had failed to do his homework before trying to stump or antagonize the instructor. And yet, who has time to come to a workshop fully prepared to be a disruptive presence? Fortunately, I have some handy questions below designed for just that purpose, usable in a variety of situations. Use at your discretion, then sit back and savor the discomfort.
Questions to make a guitar instructor seem inadequate:
"Would you demonstrate that exact same E flat solo without your capo?" (this also works nicely in a banjo workshop)
"Could you play that same cross-picking solo again, but with a different roll and pick direction?"
"Do you recommend speeding up during a guitar break the way you just did?"
Obscure technical questions, designed to make you sound informed and make the instructor sound clueless:
"I've been attempting to tweak my pflange using a number 6 double-slotted pole wrench, as recommended by several experts, but it doesn't seem to be working for me. Is that what you use?" (note: this may be a perfectly routine question in a banjo workshop).
"I've found that a beveled pick edge causes an increase of speed of up to .005 beats per minute, but also a .025 decrease in upper-mid response. Can you comment on that?"
The irrelevant and/or unanswerable question, guaranteed to generate awkward silence:
"Could you describe how your childhood circumstances and ethnic background affect your choice of notes when taking a solo on a song like Pig in a Pen?"
The drawn-out pseudo-intellectual question, purely designed to impress the rest of the class:
"Can you discuss the origins of the bluegrass murder ballad tradition coupled with the pre-feminist gender identity switch of Bill Monroe's True Life Blues and the inherent duality therein, touching on its relationship to Stephen Foster's minstrel ballad reinterpretation and integration into the oral ballad and written-music dichotomy as exemplified by the reggae music of Bob Marley and others?" (the instructor will have  tuned out at "coupled with" and may just use the opportunity to plug his or her web site rather than even bother with the question)
The awkward questions (always fun):
"I love the fact that bluegrass music has a wholesome image. Have you ever witnessed excessive drinking, womanizing or drug use among bluegrass professionals?" (For suggested answers besides "no," see below)
"Have you ever been fired from a band?"
"How much money did you make playing music last year?"
"Is that a grease stain on your shirt?"
I realize I've been giving advice here for workshop attenders without offering any ideas for comebacks for the instructors. That's a little unfair. The good news, though, is you can usually get by with one or two standard all-purpose answers for almost all of the above questions.
I recommend these:
"Could you repeat the question?"  (followed up with "Would anyone else like to chime in on that?" — this fosters teacher-student give-and-take and class participation).
When in doubt, you can always fall back on a classic: "Who wants to know?"