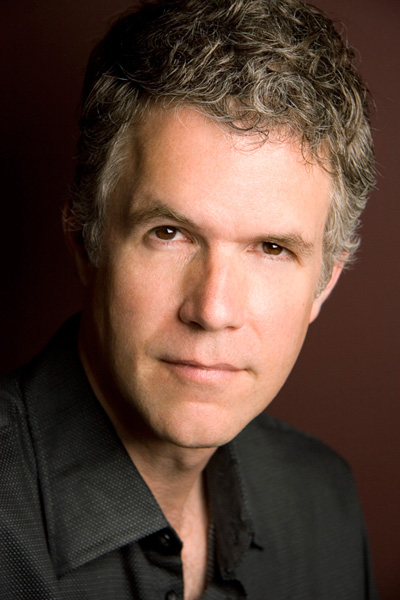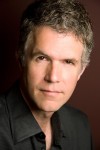 I've devoted the previous several columns to the subject of band self-management. There won't be many more, I promise, because let's face it: all this management gets tiring after a while. Sometimes you just want to go play the show.
Let's review just a little before next week's quiz: So far we've named our band, booked some gigs, landed endorsement deals, written some promotional material, fired some people, and possibly quit ourselves. What's left, you ask? Well, for one thing, at some point you'll have to work up enough songs to get through a gig.
This raises so many questions that get to the heart of what your band's mission really is. Yes, even more so than your hair and clothing choices. Questions like: Will we do a lot of covers? What will our balance be between traditional and contemporary songs? Are our originals good enough to perform? And, what is that dead animal smell coming from the back of our bus?
Material selection is really downright complicated. You have to please the audience you have (the heavy drinkers down at Jim-Bob's on Thursdays), while looking ahead to the audience you'd like to attract in the future (everyone that wouldn't set foot in Jim-Bob's if you paid them). At the same time, you need to be satisfying your various band members, if they're involved in the process.
First of all, I'm afraid that your current audience is your immediate concern, especially if it's the people you're playing for next week. They may be somewhat uninformed about bluegrass music, want everything to be uptempo, and plan on peppering you with requests like Man of Constant Sorrow, Rocky Top, Freebird , or anything by the Grateful Dead. While you don't want to pander to your audience and do an entire set of this kind of thing, you're also going to lose them pretty quickly with an extended version of Come All Ye Tender Hearted and songs learned from obscure outtakes of the Bailes Brothers.
At first, you may have to accept that while you're working up the material that's going to set you apart as a band, in the short term you may need to bang out an F chord and do your best Dan Tyminski (or was that really George Clooney?) impersonation.
This is especially true if you're playing in bars (or the far corner of the Greyhound station, over by the candy machine). If your first gigs as a band happen to be shows in 150 seat theaters with perfect acoustics, presented by some arts consortium paying big money, then you need to keep that booking agent forever. Or, you can just wait for your alarm to go off, confirming that it was all a dream. You're due at Jim-Bob's at 7:00 p.m. for a sound check.
When you start looking for material that you can call your own, the kind of songs you can envision recording, then they really need to be your own. It's not that you necessarily need to write them, but you do need to seek out covers that haven't already been done by your favorite modern bluegrass band. That song you really like by your favorite band was probably one they got from somewhere else and came up with their own interpretation of, and chances are if you do their same arrangement of it, it's just going to sound like an inferior imitation.
It's also not a good idea to cover multiple songs from someone else's CD. This just gives the impression that you actually have about 5 CDs in your own collection. The lead singer also needs to steer clear of only doing songs previously recorded by his/her favorite singer and biggest influence (unless that happens to be Leonard Cohen, because that would just be weird enough to pay money to see, once anyway).
Then there's the question of originals: Do you need to write your own material to be considered a real band? Not necessarily. Some of contemporary bluegrass's most important bands built their impressive repertoires using little or no original material of their own: J.D. Crowe and The New South and The Country Gentlemen, just to name two.
I think a good rule is: if you have good songwriters in the band, do band originals. If you don't, don't try to force the issue. Not everyone who wants to write songs is a good songwriter (you need look no further than the city of Nashville for proof of this). There are bands that consider working up original songs to be an obligation, and furthermore that everyone in the band should be able to contribute as many songs to the band set list as they can crank out, with no consideration of quality. This is how they end up with songs like: Bobo the Skunk, Why Did You Have to Die? (with 18 verses), and I'm Really Unhappy With My Girlfriend Right Now.
The fact is, there's a wealth of material out there, including originals by other songwriters, known and unknown. As soon as you begin playing out, songwriters are likely to start putting song demos in your hand. Take the time to listen to these because you could discover some hidden gems. Or, you may end up with Bobo the Skunk again.
There's also a wealth of songs from various genres, just waiting to be given a new arrangement. You can dig up some lesser-known or forgotten bluegrass songs from the 50s or 60s, or maybe give a bluegrass treatment to a classic country song of the 1940s. You can even stray farther from the field, remembering that the bluegrass standard Fox on the Run had once been a British rock song by Manfred Mann. This requires some imagination, but it can be worth the effort.
You can even make a certain type of cover song your specialty: The McPeak Brothers were known for working up '60s and '70s country songs that others wouldn't have thought to do. Dale Ann Bradley has become known for adapting songs from rock and roll artists like U2 and Tom Petty into her repertoire. I even knew a band that recorded nothing but '80s one-hit wonder songs, like One Night in Bangkok. Okay, so not every kind of cover is a good idea, but with some creative thinking and listening there are a lot of options out there.
Next week: the band photo session, and forming a bluegrass Duran Duran tribute band.