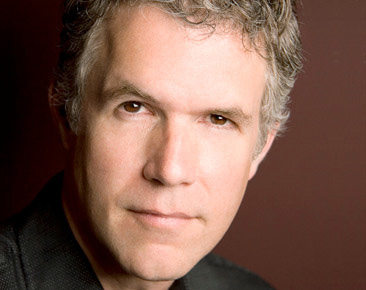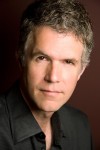 I hate being an alarmist, but we may need to start varying the adjectives we use in bluegrass artists' bio material and press releases.
The problem arose recently after the official retirement of three heavily-used (until now) adjectives, in ceremonies held at the IBMA World of Bluegrass in Raleigh at the beginning of this month.
It's just the first of what will become an annual event at the WOB, held just before the Pre-momentum Awards snack, and just after the Gig Fair and Egg Toss. It's part of a new "Retired Bluegrass Adjectives" wing opening up at the International Bluegrass Music Hall of Fame and Museum this fall, another reason they are quickly running out of room in their current location (note: at this moment, the museum is calling Bluegrass Today in a frenzy, vehemently denying the existence of a retired adjectives wing. Though I'm an ardent supporter of the work they do for our music, they tend to be a touch on the literal side. There's nothing I can do about this).
The first adjectives to be retired were "hard-driving," "dynamic," and "tight." Three  prominent bluegrass publicists, in accepting the honor on behalf of the adjectives themselves, gave moving, and tear-filled speeches that each ran about 10 minutes overtime.
There were tears throughout the room, too, tears of joy for the recipients, but also genuine tears of sadness—tinged with just a hint of panic—because they knew that they could no longer rely on sentences like, "Nestled Pine immediately captivates their audience with their hard-driving instrumental sound, their tight harmony vocals, and their dynamic stage presence."
Now what on earth are we supposed to say about bluegrass bands or artists? This is like the people who write the entree descriptions for chain restaurant menus having to get by without the use of the words "creamy" or "drizzled," or the cosmetics industry having to do without "radiant" or "hydrated." This is clearly going to be a challenge.
I know some will just hope these are like other bluegrass music retirements, which are really more like laying low for awhile until some really good-paying gigs come in. It's not wise to rely on this, though, because especially in this faced-paced, social media-driven environment, we need adjectives and we need them now.
Fortunately, I've spoken to several adjective experts, and they assure me there are still plenty of options out there. These experts were not that familiar with our style of music, unfortunately, so I've done what I could to classify them according to their most appropriate use, and to also list those that should never be used. "Creamy" and "drizzled," in fact, are two examples of adjectives that should be avoided when describing the music of a bluegrass band.
Adjectives to describe a band's instrumental ability, or their overall presentation:
Blazing
Smooth
Edgy (feel free to use "smooth" and "edgy" in the same description, but add a "yet" in between to avoid sending a mixed message)
Powerful
Mesmerizing
In-your-face
Loud
Pulsating
Hot
High-octane (this fell out of favor for a while but is coming back in fashion with the drop in gas prices)
Really really fast
Rollicking (best when used to describe an old-time band; this can sometimes just make a bluegrass band sound drunk)
Caffeine-driven (I really read that one somewhere)
Rock-solid
Blistering (though we might like this, note that it's one that is particularly frowned on in the cosmetics industry, so you can see our adjective requirements are quite different from one industry to another. "Healthy-looking" and "touchable" are two of the only adjectives we have in common.)
Adjectives to describe vocals and harmony vocals:
Heartfelt
Soulful (be forewarned that there's some discussion about making this one of next year's adjective retirees)
Soaring
Lonesome
Engaging
Forceful
Sweet (use with discretion)
Captivating
Stanley-influenced
Quicksilveresque
High
Adjectives never to be used under any circumstances:
Screeching
Unrelenting (some might argue about this one, depending on the artistic mission of the band)
Nervous
Shaky
Pleasant
Distracting
Palatable (this is a classic kind-yet-bad album review word)
Oily (the cosmetics and restaurant industries also frown on this one)
Affordable
Syrupy
Plain
Gluten-free
Lady Gaga-influenced
Good luck, and remember this is going to be a lot easier right now than it will be 10 years from now when we will have retired 30 of these.