It is with a bitter-sweet taste that we announce the forthcoming publication of the book Crowe on the Banjo: The Music Life of J.D. Crowe by Marty Godbey.
Due to be published by the University of Illinois Press (ISBN 13: 9780252078255 ISBN 10: 025207825X) on September 1, the 216 page paperback biography charts the life and career of one of bluegrass music's most important innovators. Godbey draws her information from more than twenty interviews with Crowe and dozens more with the players who know him best.
A Kentuckian, Crowe started playing the banjo when he was 13 years old, inspired when he saw Flatt & Scruggs performing at the Kentucky Barn Dance. He went on to perform and record solo and with Jimmy Martin's Sunny Mountain Boys, the Kentucky Mountain Boys and the revolutionary New South.
In turn he was an influence on Keith Whitley, Ricky Skaggs, Tony Rice, Jerry Douglas and Doyle Lawson, each of whom spent time working for Crowe,  and are now all present-day bluegrass luminaries, like J.D. himself.
As well providing information about Crowe and the Lexington area bluegrass music scene through the years, Godbey's book has a selective discography and a selection of 25 black and white photographs.
Sadly, Marty Godbey passed away on December 23, 2010, before she could see her work on the book shelves.
As for Crowe he recently returned to the stage after fracturing his left elbow and humerus in February of this year.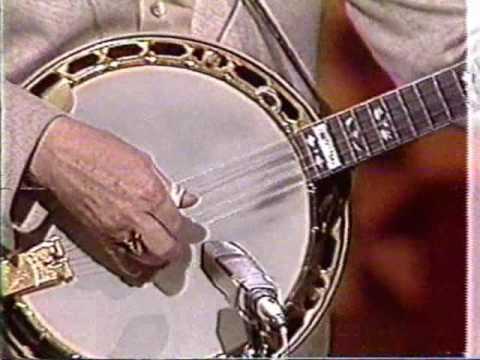 Richard F. Thompson is a long-standing free-lance writer specialising in bluegrass music topics.
A two-time Editor of
British Bluegrass News
, he has been seriously interested in bluegrass music since about 1970. As well as contributing to that magazine, he has, in the past 30 plus years, had articles published by
Country Music World, International Country Music News, Country Music People, Bluegrass Unlimited, MoonShiner
(the Japanese bluegrass music journal) and
Bluegrass Europe.
He wrote the annotated series
I'm On My Way Back To Old Kentucky,
a daily memorial to Bill Monroe that culminated with an acknowledgement of what would have been his 100th birthday, on September 13, 2011.
Latest posts by Richard Thompson (see all)
Category: Bluegrass print media news
Subscribe
If you enjoyed this article, subscribe to receive more just like it.