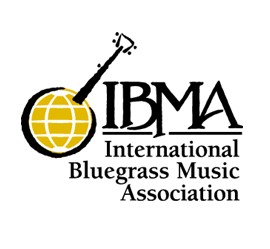 Our friends at Bandzoogle have shared some information for artists preparing to attend IBMA's World of Bluegrass next week. This time it's from Dave Cool, Director of Artist Relations, who sent along this excerpt from his free ebook, Attending Music Conferences 101. He invites all our readers to download the complete ebook, which offers a step-by-step look at the music conference experience, and how to maximize it, from a musician's point of view.
The 2 Most Important Things to Do When Attending a Music Conference
#1: Networking – It's all about THEM
So you're planning on attending a music conference? Awesome. They're an amazing opportunity to meet new people and move your career forward. There are many things that you can do to improve your overall experience at a music conference, but I want to focus on the 2 things that I feel are the most important and that will have the biggest impact on your career if done properly.
Arguably the most important activity at a music conference is networking. Most people naturally use networking as an opportunity to talk about themselves and promote what they do. But the secret to good networking is to actually engage people in meaningful discussions; meaningful to the other person.
Essentially, you're going to spend most of your time talking to people about what THEY do. The overwhelming majority of people (not just artists) don't take a step back and genuinely try to get to know the person they're talking to. This will make you stand out in a BIG way.
Once you sincerely engage someone in a conversation about what they do, they are far more likely to be interested in what YOU do. But the key is to be sincere. Don't just let the person talk while the whole time you're thinking about how exactly you're going to promote yourself once they're finished talking. Most people can see through this. Ask the person questions, dig deeper, think about how you can help that person in some way.
Here are some ideas for questions you can ask a total stranger at a music conference:
What are they doing at the conference?
Have they seen any good showcases?
Have they been to any good workshops?
Where are they from?
What do they do?
How did they start in that job?
How did they start out in the music business? Why do they work in the music industry?
What's their name? (And then remember it. To help you remember, use their name a few times during the conversation.)
Who are their favorite artists? (Tip: if you sound anything at all like an artist they named, use it later when they ask about you.)
Is this their first time at the conference?
If they've been at the conference before, can they recommend any good restaurants in the area or places that are a must-see in the city?
And so on. You get the idea. Ask about THEM and keep them talking about their experience, their opinions, and follow-up with questions that show you were paying attention.
And always be sure to have a pen and paper to take notes about your conversations, this will be very important later when you follow-up. Often times the conference tote bag will have at least 1 pen, but if not, and if you forgot to pack one, your hotel room probably has a few pens on the desk.
But what about me? Well, if you've spent a good amount of time talking about the other person, at a certain point they will almost always ask what you do. Now is your opportunity to make an impression.
A few more things to keep in mind when networking at a conference:
It's quality, not quantity
Focus on quality of interactions and not quantity. You are simply not going to have the time to meet everyone at the conference, and you're better off having 5-10 quality conversations where you make a real connection with those people, rather than 100 quick "hellos" with no real connection.
I'm a big believer that relationships are solidified with face-to-face meetings, especially over a few drinks or a meal. This is where you'll create memories and develop strong bonds with people. Attending music conferences gives you this opportunity, so please don't go around blindly handing out CDs and promo kits to everyone you see. It takes time to build relationships and for opportunities to present themselves. If you're in this for the long-haul, take the time to really get to know people, and soon enough you'll have a large network of people who actually know you and like you, and who will want to help your career.
Break out of your comfort zone
And one last thing to keep in mind about networking: don't just talk to people who you already know. Attending a music conference is expensive. Make the most of it by breaking out of your comfort zone and meet new people. If you don't, chances are you'll look back and regret it.
;
#2: It's A:: About The Follow-up
The 2nd most important thing you can do to advance your career if you're attending a music conference will actually be done once the conference is over: following up with the people you met.
1. Organize and Sort
Clear some space on a table and start sorting out all of your business cards, notes, postcards, pieces of paper, etc.
2. Data Entry
Enter all of the information into some kind of database/spreadsheet/Google doc, etc. I use Outlook for my contacts database, but it can be a simple Excel spreadsheet. For every new person I meet, I enter all the contact information I have for them. I then type some notes about conversations I had with that person, interesting facts about them, their interests, etc.
3. Create Priority List
Once you've entered all of your new contacts into a place where you can reference them, create a priority list of who you're going to contact. Write down some notes for each person so you know exactly why you're contacting them, and what you'll be referencing to remind them of your conversation at the conference.
4. Follow-up!
Once you've created your list, it's time to follow-up. A few considerations:
How long should you wait to follow-up?
In terms of how long to wait before following up, this can vary greatly depending on who you talk to. Some people follow-up while they're still at the conference, others wait until 1-2 weeks after the conference when things have settled down. I don't think there is a right or wrong answer, and it can really be a case-by-case basis.
For example, if you've made a really strong connection with someone, and you feel like you are both excited to continue the dialogue, you can follow-up right away. If it's not someone on your priority list and you didn't have a strong connection, it can probably wait until a few weeks after the conference.
I know that I'm always impressed when an artist follows-up with me right away. First of all, it's rare to get a follow-up to begin with, but also, it just feels kind of good that the other person made it a priority to reach out to you right away.
So I will generally follow-up with people as soon as possible, especially while the conversations from the conference are still fresh in my mind. It's usually a short e-mail with 3 components:
a) Expressing that it was nice to meet them at the conference
b) A reference to something personal that we discussed to let them know that I was really paying attention ("I'll definitely check out that wine that you recommended," or "Good luck to your wife with getting her pilot's license," etc.).
c) And if there is a possibility of doing business, a request to have further discussion by phone in the near future.
How should you follow-up? Phone? E-mail? Social media?
Now as for whether to use phone, e-mail or social media to follow-up, that's also a bit of a judgement call. The majority of the time I use e-mail. E-mail is a nice way to touch base and let the person respond when they have time, and you can catch them on the phone when an appointment has been set. With phone calls, unless it was agreed to before, I generally won't call the person as the first follow-up. However, there are definitely people out there who are really good on the phone, so if you're one of them, you can try to follow-up by phone as a first step.
Last, but certainly not least, is how and when to use social media when following up:
Twitter
The nice thing about Twitter is that it's limiting by design, and meant for short interactions. Twitter can be used during the conference, and I have on several occasions started to follow someone on Twitter while the conference is still going on. And since Twitter is still a bit of a mystery for some people, if you do connect with someone there, chances are you'll impress them and have even more opportunities to interact with them by responding to their tweets.
Facebook
Facebook is a bit trickier. Many people use Facebook only to connect with their close friends and family. I will rarely try to add a person as a friend on Facebook right away. Unless it is obvious that they use Facebook for networking purposes and seem to accept all friend requests, I would avoid Facebook as an initial step in following up. But what you can do on Facebook is check if that person has a fan page for their company or festival and simply become a fan, a gesture that they will no doubt appreciate.

Attending music conferences can be an amazing experience, so I hope you'll take advantage and choose to attend a few throughout your career. You might end up meeting people who not only help your career, but who become good friends for years to come.