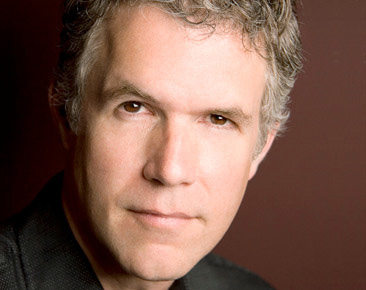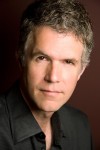 We just got through a two-part series on studio psychology, and the role of the engineer and producer in it, touching briefly on whether it's better to eat regular or thin crust pizza during a recording session. I thought we pretty much had it covered, but during the week, I discovered another aspect of the producer/engineer-artist relationship that needed to be addressed, so here we are on week three, still in the studio. That's fitting, of course; almost every studio project in the world takes longer than you plan for.
Two weeks ago (when we were all still feeling so fresh and creative) we discussed the producers and/or engineers who are lacking in bedside manner. These are the ones who deliver ego-crushing commentary via the talk-back button, like: "Still out of tune. Phrasing's off too," "It's at least better than what you've done so far. Let's move on," or simply, "Nope!"
Many musicians, and vocalists in particular, prefer a more positive approach when they're trying to get into the right performance mindset (the wimps!).
Lest recording artists get to feeling too good about themselves, though (and we certainly can't have that), I thought it would be useful to provide translations of what the more tactful producers and engineers are really trying to tell you while you struggle to overdub those fiddle fills or that challenging baritone part:
Addressing a vocalist:
"That had good feeling."
Translation: "That was out of tune."
"That was a little on the sunny side of the note."
Translation: "You're so sharp, you're beyond Roy Acuff territory."
"You're just a hair under."
Translation: "That was so flat, the song is now in a minor key."
Addressing an instrumentalist:
"You were just a little on the front side of the beat."
Translation: "Whoa! If this song is a race, you're definitely winning."
"It's just a little laid back."
Translation: "Quit dragging!"
"You're just a little outside of the pocket."
Translation: "You're dragging and rushing."
"Are you hearing everything okay in your phones?"
Translation: "You sound like you're playing a different song."
When addressing a vocalist or someone overdubbing an instrumental part, there are subtle differences in the ways of suggesting they do "one more."
"Let's try one more."
Translation: "Let's hope for one more, but 15 or 16 is more likely."
"One more for me."
This can have two different meanings:
A: "One more for me, you, and the entire world."
or B: "One more, because I forgot to actually record that perfect take you just played."
"We'll keep that and do one more."
Translation: "I'm worried that you've already peaked."
"I think you've got one more in you."
Translation: "Please tell me you have one more in you."
To a singer or musician, after numerous attempts:
"We're getting closer."
Translation: "At this rate, we'll still be working on this at midnight."
"Let's listen to that."
Translation: "At last, a glimmer of hope!"
"Do you want to listen to that?"
Translation: "Maybe if you hear it, you'll do something different."
"What do you think? Should we listen?"
Translation: "I'm so burned out, I wasn't really paying attention to what you just played."
I hope these translations of studio euphemisms don't make you feel retroactively bad about your last studio performance. This was more just an attempt to demonstrate the lengths decent and polite producers and engineers will go to make you feel better about what you're doing (or not doing). For that we should all be thankful. We should also never attempt to overhear what the engineers and producers are saying to each other when the talk-back button is off.
We're all done in the studio now, I promise. We have to be; we're completely over-budget.