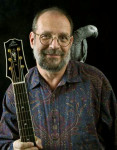 Gruhn Guitars in Nashville has announced June 15 as the opening of their new shop on 8th Avenue South.
It's a milestone move for the iconic vintage and contemporary instrument dealer after 43 years as a highly-visible destination on Broadway. But the changing culture of the area, from a musical focus to more of a tourist hangout, pushed founder George Gruhn to look for a more convenient location.
"We are looking forward to moving to a larger building with a layout customized to our specifications and ample parking to permit us to provide a better environment for our customers to view and play our fine selection of vintage, used, and new instruments.

This is an exciting time for us. We will miss being next door to the Ryman Auditorium and other downtown landmarks, but our new location puts us within minutes of all of these attractions plus much closer to Music Row and numerous other music business enterprises. The 2120 Building is a great new home for Gruhn Guitars."
The three story building will house a larger 1st floor showroom, a high-end showroom for more valuable instruments and administrative offices on the 2nd floor, and their celebrated repair shop on the 3rd.
Gruhn's last day on Broadway is June 8, after which the staff will begin the arduous process of moving inventory and fixtures across town, reopening at 2120 8th Avenue South a week later.
A Grand Opening weekend is scheduled for July 11-13, with several instrument and accessory vendors on site. Gruhn will offer a restringing clinic and a number of prize giveaways during those three days.