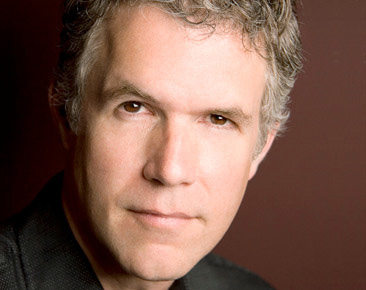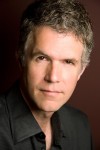 Early spring brings its familiar signs: the start of the baseball season, the blooming of daffodils, and in the northern states and Canada, a seemingly endless supply of mud. Late spring will be here before we know it, though, and with it a sign of bluegrass music's own rite of spring: the first round of IBMA awards ballots.
Soon those ballots will appear, as full of promise as the first crocuses breaking through the winter snow. These will be followed quickly by an inbox full of emails with the subject line reading, "For Your Consideration" (crocuses never do that). Those will be followed in turn by an urging from the IBMA office that artists receiving enough votes to go on to the second round, refrain from referring to themselves as "nominees."
With this impending awards season, I've started thinking about ways to improve the awards process, and I'm pretty sure I'm not the only one doing this.
Remember the excitement we all felt when the first awards show was held in Owensboro, KY? Okay, I don't remember much of it at all, but I know I felt excited at the time. Maybe it was because we were all so much younger and more innocent (laugh if you must), or perhaps we hadn't become jaded by the process, after seeing the same people win the same instrumental awards year after year. Or was it just that we could order drinks, sitting in a large circular booth while watching the awards?
You might recall a sense of euphoria we felt, mixed with a feeling of justice being done, when bluegrass music was awarded its own category in the Grammy awards. Our enthusiasm was dampened, though, when we realized that bluegrass music had just joined the ranks of such overspecialized categories as "Best contemporary Reggae instrumental performance by a duo or group" and "Best traditional country hip hop album by a female vocalist."
I do think, though, that we could learn something from the way NARAS does things (NARAS is the organization that puts on the Grammys. NARAS stands for Now Another Ridiculous Awards Show): We need more specialized categories in our bluegrass awards. This would bring fresh blood into the process, creating new winners, which would in turn show off bluegrass music's depth and diversity to the world. It will also lead to spirited and entertaining arguments about which categories should be eliminated from the broadcast of the show.
SPBGMA has had the right idea for some time with categories like Male Vocalist of the Year subdivided into "traditional," "contemporary," and "overall." I believe we can go further, however.
Below are some suggestions for possible new award categories:
Traditional Instrumental Performance of the Year by a Duo or Group
Contemporary Banjo Album of the Year
Bluegrass Song About Bluegrass of the Year
Dobro Recorded Event of the Year
Gospel Recording Engineer of the Year
Bluegrass Drummer of the Year (nominees names withheld for their personal safety)
Live Recording of the Year Recorded Entirely in a Studio Except for Audience Applause (award given to artist and producer)
Live Recording of the Year That's Actually Live
Male Vocalist of the Year with Peter Rowan Hair Who Isn't Peter Rowan
Female Vocalist of the Year Who Sounds the Least Like Dolly Parton
Murder Ballad Performance of the Year By a Vegetarian
Best Performance at a Day Job By a Mandolin Player
Duo or Group Whose Stage Clothes Are Best Coordinated with the Decor of Their Bus
Least Bitter Bluegrass Artist of the Year, Contemporary
Least Bitter Bluegrass Artist of the Year, Traditional
This one isn't mine, though I've now forgotten who to give credit to: Best Gospel Hair in a Non-Gospel Performance
Finally, and I'll lobby hard for this one: Bluegrass Band of the Year Consisting of Three Radio Guys and a German
This is certain to produce new winners, if only because people will be so tired of filling out the ballot that they'll start checking names at random, especially in the final round.
I've already passed on these suggestions to the IBMA. They seemed open to the idea as long as all the new winners pay for their own trophies on the night of the awards show, preferably in cash.