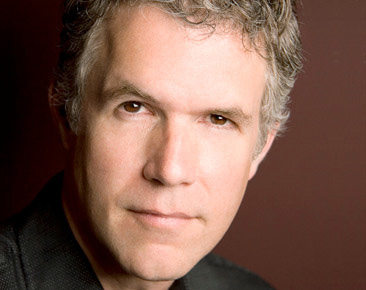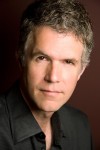 New Year's resolutions are, for the most part, doomed to failure.
I'm sorry to be the one to quell New Year's optimism, but try to just think of me as the messenger. I'm merely stating an undisputed fact.
Now for the good news: It doesn't have to be this way. All that may be required is an adjustment in expectations, which are currently way too high. It may be the turkey and eggnog-fueled Christmas afterglow, but when we sit down annually and jot down our personal goals for the upcoming year, we tend to think of ourselves as superhuman, part man, part god. Of course about three to six weeks later, we find that we are actually part man, part lazy slug, all wrapped up in a big procrastinating package, with a re-gifted bow on top.
I "happened" to peer over the shoulder of a musician I know–we'll call him "Jim," which is his real name–and I saw this set of resolutions that couldn't possibly be accomplished in a lifetime by Zeus, Thor, or any other mythological god, let alone a mere mortal, a musician mortal at that. 
This is what was on the list, as best as I can reconstruct it:
My Resolutions and Goals for 2014
By "Jim"
Win a Grammy
Win IBMA Entertainer of the Year
Write The Ballad of Edward Snowden with 15 verses, and get Dolly Parton to sing the demo, for free
Compose a symphony in four movements, including parts for banjo, a gospel quartet, and French horn
Start smoking, then quit just to prove I can
Get into the Guinness Book of World Records by running a marathon in cowboy boots
Get my band's price up from $500 to $500,000 (less for club dates)
Lose 160 pounds
Become an Olympic speed skater
Waste only 20 minutes in the entire year (and schedule those wasted minutes for May 15th)
Foil a bank robbery
Call Mom
This is clearly coming from the "aim high" school of resolution-writing. This will of course lead to great disappointment and bruised self-esteem when, on December 31st, "Jim" realizes that the only parts he accomplished were the call to his mother, and the first kilometer of the marathon (the blisters have finally healed). Even the call to his mother was a disappointment (at least to her), since he spent most of it whining about how he couldn't fulfill his resolutions.
I prefer the "aim for the bottom" technique. With that in mind, I present a suggested list below, consisting of drastically scaled back versions of "Jim's" resolutions. After you check all of these off this year, some may scoff at your modest accomplishments, but you'll have the last scoff as you toast 2015 with the knowledge that you set your goals and met them:
Watch five minutes of the Grammys (three more than last year), then turn back to the Food Network
Shake the hand of the IBMA Entertainer of the Year (unless he or she looks busy)
Learn The Ballad of Jed Clampett (Lester Flatt imitation optional)
Write an instrumental that sounds exactly like Fireball Mail
Start drinking, socially, but gradually cut back by being less and less sociable
Attend a marathon while wearing cowboy boots. Park far away on purpose (then take a cab to the car)
Get the band's price up by $50 to partially offset the cost of the merch person/massage therapist you decided to hire (while drinking socially)
Lose one pound
Watch speed skating during the Winter Olympics at least once. Cheer for the Netherlands.
Waste only twenty minutes per hour
Never go to the bank at all. Do that smartphone check-photographing thing (which may or may not work), or send someone else. You never know when a robbery's going to happen.
Email Mom