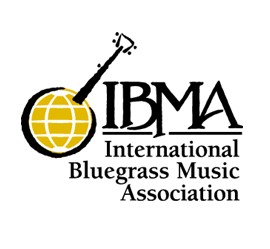 First generation bluegrass pioneers regularly performed in schools, during an era when schoolhouses were the center of activity in communities. Such performances, however, were generally held in the evenings for audiences comprised of the general public.
As educational programs and funding grew, and the one room schoolhouses were replaced by modern facilities and methods, there was a recognition of the value of music, and traditional music in particular, which created opportunities to present bluegrass music to students in a way that is both educational and entertaining, hopefully winning young fans in the process.
On March 15, 2012 at 6:00 p.m. (CDT), IBMA will present How To Present & Book Bluegrass Programs At Schools. The online seminar, which will last 90 minutes, will be lead by Greg Cahill of Special Consensus, and Matt Munsey of Monroeville.
Greg Cahill, a 2011 IBMA Distinguished Achievement Award recipient, has presented programs with Special Consensus in schools all across the United States, as well as overseas in Europe and in South America. He estimates that over the past 28 years, Special C has performed for over 1,000,000 students, and has seen the awareness and respect for bluegrass music among young audiences grow. Cahill believes "the development of the internet, social media, and technology to assist young musicians in their growth, have combined to produce a more receptive audience than ever when we visit schools to present our music."
Matt Munsey and Monroeville have more recently begun visiting schools, but have the appeal which having several young musicians in their group generates with a student population (particularly the female students). If you haven't seen video of one of their school appearances, you should check this video out.
http://www.youtube.com/watch?v=ei_eKbX-vcg
Subject matter of the webinar will include developing a program that will be educational and entertaining, making the necessary contacts and connections, as well as obtaining funding to make the presentation possible. The program is geared toward artists, but might also be of interest to agents, managers, and event promoters.
The cost of the program is only $20.00 for IBMA members, $40.00 for non-members. To sign up for the webinar, call 615-256-3222.