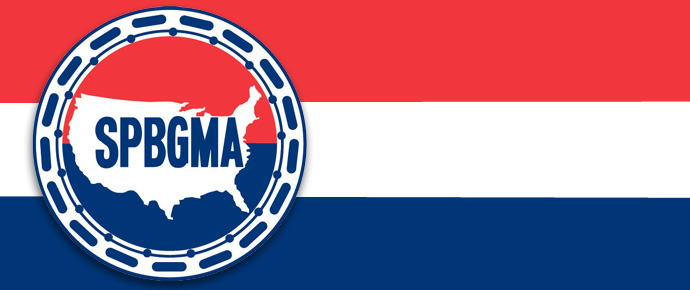 There will be multiple entertainment showcases taking place over this weekend at the Music City Sheraton while the SPBGMA National Convention is going on.
The main stage will feature top flight stage performances from some of the best acts in bluegrass, starting tonight and running through Sunday evening's awards show. You can check that schedule online.
Two large rooms will hold exhibits from retailers, instrument builders, specialty service providers, and music associations and events.
And of course the main hotel lobby will be mobbed with jammers from sun up till the wee hours, as will every corner of the building, including the grounds outside if the weather permits. By dinner time, they'll be picking in the elevators, and all along the hallways as well. You don't come down here to sleep!
There are also a number of organized showcase presentations in the upstairs suites of the hotel where you can see up-and-coming acts in a more intimate setting. I have often discovered some of the best music of the weekend in these showcases, so they are worthy of your attention if you'll be attending.
Friday night offers a big TradGrass Promotions shindig in suite #3094. Sponsored by Randm Records and Po' Ramblin' Boys, they will have music from 6:00 p.m. to midnight. All the bands presented play good, old time bluegrass and many of them consist of youth and teen musicians.
Here's the schedule:
6:00 – Jonah Riddle & Carolina Express
6:30 – Clinch Mountain Tradition
7:10 – The Bluegrass Martins
7:45 – Sammy Adkins & The Sandy Hook Mountain Boys
8:20 – The Po' Ramblin' Boys
8:55 – The Kody Norris Show
9:30 – The Baker Family
10:05 – Tommy Brown & The County Line Grass
10:40 – David Peterson & 1946
11:30 – Randall Hibbitts & Appalachia
The Graham Talent Group will showcase its artists Friday evening in suite #3156.
6:00 – Bluegrass Outlaws
7:00 – Shannon Slaughter & County Clare
8:00 – Alan Bibey & Grasstowne
9:00 – Sideline
10:00 – Larry Stephenson Band
10:30 – Ray Cardwell & Tennessee Moon
11:00 – Jimmy Bowen & Santa Fe
The Norwalk Music Festival and the Marshall Bluegrass Festival are jointly hosting music in suite #2081, Friday and Saturday from 6:00 to midnight.
Friday's schedule includes:
6:00 – Shannon Slaughter & County Clare
6:30 – Deeper Shade Of Blue
7:00 – Branded Bluegrass
8:00 – Kenny & Amanda Smith
9:00 – Blue Mafia
10:00 – Tyler Williams
11:00 – Kim Robins
Then on Saturday:
6:00 – Kevin Prater Band
7:00 – Volume Five
8:00 – Clay Hess Band
9:00 – NewTown
10:00 – Steve Gulley & New Pinnacle
11:00 – New Outlook & Friends
Rudy Fest will have showcases Friday/Saturday in suite #3081, running a little later in the evening.
Friday schedule:
9:00 – Hammertowne
10:00 – Claybank
11:00 – Side;ine
Midnight – Turning Ground
Saturday schedule:
8:00 – Steve Gulley & New Pinnacle
9:00 – Volume Five
9:45 – Jaelee Roberts & Friends
10:30 – The Grascals
11:15 – Billie Renee' & Cumberland Gap
Midnight – David Parmley & Cardinal Tradition
And also as usual, Huber Banjos will have a suite where folks can sample the wares, typically both new Huber models and classic prewar Mastertones alike. Look for them in suite #4094.
Nechville Musical Products will have a jam room set up in 4085 on Friday and Saturday. Visitors can hang out, try some banjos, and sample Jack Hatfield's famous chili.
If you or your organization will be hosting music in your room or suite, please let us know, and we'll get it listed.
And if you'll be in Nashville, be sure to stop by and check out the SPBGMA experience.