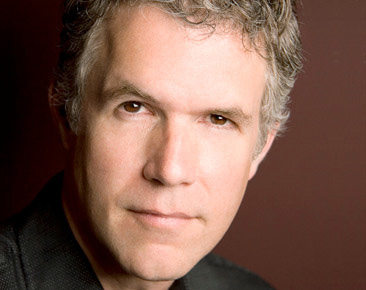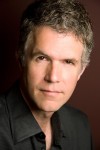 I'm certainly not up on every music trend, and certainly not every entertainment headline grabs my attention. We live, after all, in a world of too much information ("Bob Dylan's goldfish 'Henry' dies of natural causes"), but this one definitely caught my eye this week: "Enrique Iglesias injured in concert mishap with a drone."
Apparently, drones armed with cameras are used at major concerts these days for the purpose of taking photos or video of the audience. Why exactly this is necessary, I'm not sure. I get Ned Luberecki to take shots of the audience for us with an iPhone, and that seems like a much cheaper method, and, judging by this Enrique Iglesias story, a whole lot safer.
Iglesias sustained the injuries when he grabbed the drone while it was hovering somewhere within drone-grabbing range, something he was accustomed to doing during his shows (drone-grabbing is all the rage in some circles and is being discussed as a future Summer Olympics event). This time, however, the little gismo cut his hand. In fine it's-all-part-of-the-show spirit, Iglesias continued the concert "with his hand bloodied and bandaged." Iglesias even smeared blood on his white T-shirt in the shape of a heart. His publicist cited that as "another example of his professionalism." Think about that the next time you stop your show because of a hangnail! Just a note for you young publicists reading this: "another example of his (or her) professionalism" is a wonderful all-purpose statement about anything your client does. Consider using it often.
Naturally I got to thinking how unlikely a headline "Doyle Lawson injured in bluegrass festival mishap with drone" would be, and since we were recently dealing with least-heard phrases in bluegrass music, that would make a good first entry in a list of unlikeliest bluegrass entertainment headlines.
By the way, this Enrique Iglesias mishap took place at a concert in Tijuana during his international "Sex and Love" tour. It's safe to say that anything that happened at all during a bluegrass artist's "Sex and Love" tour would also make for a very unlikely headline.
Here are some others:
Dailey and Vincent to release tribute album to Madonna, entitled Material Boys
Trampling deaths on the rise at bluegrass festivals
Mac Wiseman to sing Dreams of Mother and Home as musical guest on Keeping Up With the Kardashians
Sierra Hull returns to Berklee School of Music to head up new sumo wrestling program
Ralph Stanley to join Kermit the Frog in duet version of Oh Death on PBS's Sesame Street
IBMA announces Kanye West as Rhonda Vincent's co-host for 2016 awards show
C.F. Martin announces new diversified product line, to include smartphones, handguns, and Martin-branded snack food.
Banjo edges out didgeridoo and bassoon in People magazine's annual "sexiest instrument alive" contest
Steep Canyon Rangers team up with the Dalai Lama to release first ever completely silent bluegrass album
Next week: why drones will eventually replace bass players.