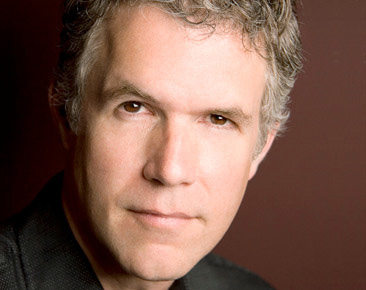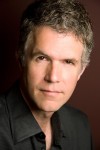 You may be used to this being my weekly humor column, unless you were one of the handful that missed that memo and thought this was deadly serious stuff I've been putting out every Wednesday (you have my sympathy, in that case). For the next two weeks, though, I'm going to turn this into a European tour travelogue of sorts.
Day 1: After an exhausting (in a good way) IBMA World of Bluegrass, I flew straight from Raleigh to Prague (with stops in Washington, DC, and Brussels, Belgium). I avoided the additional flying or driving back to Nashville step that the rest of the band opted for, giving me an extra day over here to get over jet lag.
Ned Luberecki can't relate to this because he's apparently impervious to jet lag (a banjo player thing?), but I find the eastbound trip across the ocean to be pretty hard on the sleep patterns. I'm sure it doesn't help that I never sleep at all on the flight over, even when I'm in a seat that allows for slight movement of the knees (tools are sometimes required). I can't even remember now what I watched on the little TV screen in front of me. I just know that it no longer matters, if it ever did.
What works best for me now is to take a nap of no longer than two hours (though two days is what I was really craving), then get back up and try to stay up really late, say 2:00 a.m. or later on the new time. Since I was now in the beautiful city of Prague, this gave me a chance to hop the tram around 10:30 p.m. and see some of the sights of the historic downtown area.
Day 2: The rest of the Night Drivers arrived, with the exception of Mark Stoffel, who's schedule wouldn't permit him to make the Prague concert, so he was replaced by a stellar mandolin player from the Czech Republic—and a former "Czech Driver"—Zdenek Jahoda. Our hosts and the promoters of the concert were renowned Czech instrument maker Rosta Capek and his partner Ivana Loukova, and they invited us to visit the workshop. We also had a wonderful traditional Czech meal. Rob Ickes and Trey Hensley were performing with us, so they were along for the meal and shop tour. Rosta is showing Rob one of the Dopyera Brothers' very first resonator guitars (the neck is hollow).
Rosta and Iva knew that it was Jon Weisberger's birthday, and they surprised him with one of the best cakes we've ever tasted (nice-looking, too, not to be shallow about cake or anything).
Day 3: Day of the concert: In spite of the rain, Ned Luberecki, Jon Weisberger, and I got back on the tram to ride to the downtown area and the Charles Bridge. It doesn't get more touristy than taking a photo of another band member taking a photo of another band member taking a photo.
Then, of course, there was more food photography. This was some amazing beef on spinach with potato dumplings. I'd have taken some back to North America, but it wouldn't have been practical or legal.
Then it was show time. Our venue was the Hotel Pyramida, which has a theatre inside. We love playing for the Czech audience: very enthusiastic, and very knowledgable about bluegrass. Rob Ickes and Trey Hensley put on a fantastic show. I'm glad we'll get to play more with them on this tour.
Tomorrow it's off to Munich, Germany where we'll all be instructor's at Adiaha's Bluegrass Camp. I'll report back next week, probably more promptly, and with less jet lag!