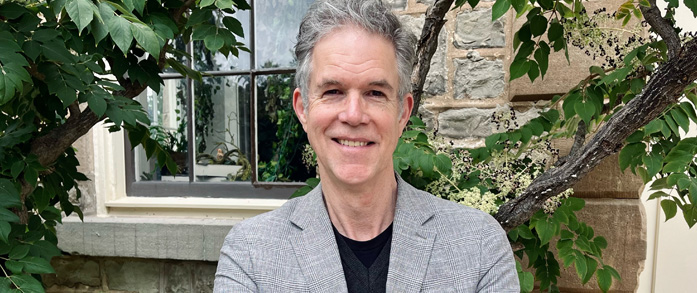 Greetings from the IBMA World of Bluegrass in Raleigh, or whatever city this is (it's easy to feel disoriented during this week). A few years ago here, I wrote and recorded a song dealing with the number one problem facing IBMA WOB attendees—more than sleep deprivation or figuring out the exhibit hall map: the turned-around lanyard.
Feeling that the original version was a little low and sleepy, I re-recorded it last year in a similar (though not identical) hotel room. Ken Weil, though, a Bluegrass Today reader who has since used this song at other conventions where this is also a problem, told me that he liked the original better, because lower and sleepier seemed more appropriate for the song. Upon rewatching the two versions, I had to agree. 
This went counter to standard bluegrass training, mind you: most bluegrass fan focus groups will pick higher and faster 85.9% of the time. The 14.1% probably filled out the form wrong. With that in mind, I thought a slightly higher and faster version, recorded earlier in the night (2:30 a.m.), would be more appealing. Perhaps to some, but I now agree with Ken that the full sleep-deprived, low, slow version has the right feel for the week. 
Of course, which version was better is now a moot point as IBMA has issued double-sided lanyards this year. As a tribute to that innovation and for some one-sided lanyard nostalgia, here is the original Turn Your Lanyard Around from four years ago. The days of IBMA anonymity are officially over!
P.S. I slept eight hours last night, and I feel pretty guilty about it. For that reason I'm also in no condition to record a new version of this song.