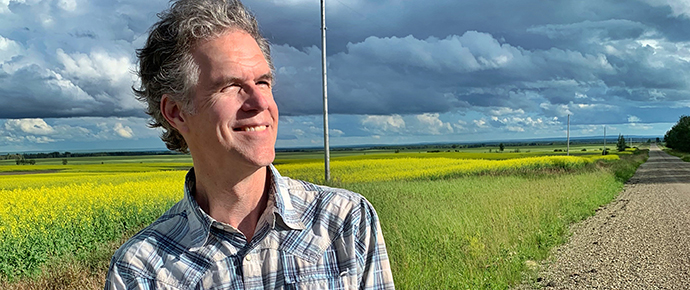 A couple of years ago—and given the pandemic time warp we've all experienced, that could be anywhere from one to eight years—I wrote a column about pronoun switches. The idea was inspired by Pete Wernick, who thought there were several songs among our bluegrass standards that would work well (and by "well," I mean "awkwardly") with a change of roles. His first example was the Louvin Brothers' I Wish You Knew, which sounds like this when switched from first person to second:
You wish I knew
How hard you tried to tell me
How hard you tried to get me off your mind
You wish I knew
How hard you tried to sleep at night
Since you know that I'm no longer yours
Since I let another beat your time
We decided to concentrate on the first to second person switch, and vice-versa, though a lot can be said for changing from first to third, as a friend of mine used to do when he sang Loretta Lynn's Coal Miner's Daughter like the coal miner's daughter was just a casual acquaintance of his:
I once knew a coal miner's daughter
On a cabin on a hill in Butcher Holler
She was poor but she had love, that's the one thing her daddy made sure of . . .

I had given this subject very little thought, even in 2020 when there were long stretches of time to devote to thinking absurd thoughts, but then a recent plane trip back from Raleigh brought it all back like some early childhood trauma.
After this year's IBMA World of Bluegrass I boarded a flight to Denver at the Raleigh airport, and discovered that I was seated next to—you guessed it—Pete Wernick. In between Bill Monroe stories and a discussion of the relative merits of the breakfast offerings at downtown Raleigh hotels, we returned to the switching of pronouns in bluegrass songs.
Pete had these inspiring suggestions:
You Wouldn't Change Me if You Could (with apologies to Jim Eanes and everyone else in the world)
The song in this form comes off as a little overconfident, to put it mildly.
Starting with verse 2:
My eyes, my lips, my tender smile, you'd leave them as they are
And come what may you'd love me just the same
And if you were a potter and I a piece of clay
The only thing you'd change would be my name
You wouldn't change me if you could, you love me as I am
I'm all that you would wish for if you wished upon a star
(Note: you could change this to ". . . if I wished upon a ham" if you want to preserve the rhyme)
An angel sent from heaven, I'm everything that's good
I'm perfect just the way I am, you wouldn't change me if you could
Bill Monroe certainly presents a few possibilities:
Sweetheart of mine can't I hear you calling
A million times you've loved me best
You mistreated me, lord and you're sorry
Come back to you is your request
For some reason I find that Louvin Brothers songs lend themselves nicely to this process:
The worst that you've ever been hurt in your life
The first time you ever have wanted to die
Was the night when I told you I love someone else
And asked you if you could forget
When you stop dreaming
That's when you'll stop loving me
But when we're talking about Louvin Brothers songs, it's hard to escape the one I touched on in the original column on this subject, the one that already has confusing pronouns ("you looked at him, you looked at me" etc.): I Don't Believe You've Met My Baby
"You Don't Believe I've Met Your Baby"
Skipping to the third verse:

And then I met you in the moonlight
The stars were shining in my eyes
But another was there too
You don't believe I've met your baby
I looked at her I looked at you
You wondered who I was talking to
You shook the hand of my stranger
But you were shaking more inside
You were still wondering who
My arm was resting on her shoulder
I smiled at her, she smiled . . .
And that's when I gave up.
Before dropping the subject, though, I don't want to neglect the Stanley Brothers:
"If That's the Way I Feel"
You don't blame me for you know I want her
That my love for you was never real
You could hold me but I'd be unhappy
But it's alright if that's the way I feel
I know that you will always go on caring
And your feelings now you must conceal
You still need me and you want me with you
But it's alright if that's the way I feel
Feel free to work on these yourself:
"You'll Take the Blame"
"You Just Think You'll Go Away"
"Why Don't I Tell You So"
"You Still Write My Name in the Sand"
"You Know I'm Married But You Love Me Still"