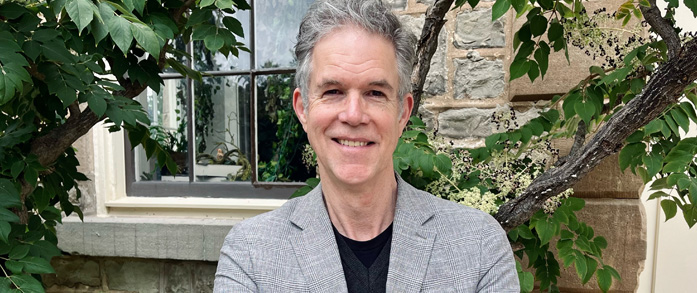 This is a big month for lovers of bluegrass music. For one thing, it's Worldwide Bluegrass Month. If it interests you, it's also Falls Prevention Month (for the other 11 months, just go ahead and take as many spills as you like), Library Card Sign-Up Month, and Achalasia Awareness Month (Achalasia is a rare syndrome that causes tenor singers to sing sharp, especially on Rank Stranger).
It's also the month of the IBMA World of Bluegrass, bluegrass music's biggest week. In addition to awards shows, awards luncheons, a music festival on the weekend, and other activities, there's a trade show and conference with a strong emphasis on education. There are always a number of seminars spread out over three days, and there are always familiar topics and occasionally some new ones, or at least new twists on old ones. These are often extremely valuable for professionals in various branches of the business.
This year, for example, we have Publisher's Corner Q&A Session, Live Band Coaching with Stephen Mougin, Yoga on the Road with Lisa Joy, Podcasting Top to Bottom, Preservation Cafe: A Bluegrass Music Collections and Archives Conversation (Please let this one be taking place by lamplight around a cracking fireplace), and A Vocal Workshop with Dede Wyland (which I highly recommend, by the way).
But for every seminar that's been approved for the conference, there are dozens of proposed seminars which had to be rejected. Some of these were good ideas, but there wasn't room on the schedule, while others made the IBMA staff cringe or just laugh openly.
I thought it would be worthwhile to assemble a list of the top rejected World of Bluegrass seminar ideas this year. Maybe "worthwhile" isn't exactly the right word choice here. Anyway I did something similar a few years ago but there have been lots of questionable seminar ideas since then:
One of the rejected seminar ideas was my own, I'll admit. It was mentioned in last week's column:
Ignore My Demo At Your Peril: Using Fear to Sell Your Songs
My mistake was probably suggesting a somewhat controversial panelist, Dr. Herbert Schrecklich, who is the author of Kidnapping Isn't Always Wrong: New Perspectives on Music Business Ethics.
I was used to this kind of rejection and didn't take it personally, since I had earlier suggested expanding on the "conference track" concept—the Songwriter Track, the Broadcaster Track, etc.—to include the "Music Business Parasite Track" and the "Complainer Track." Those weren't well-received either.
Rejected seminar ideas for 2023:
CDs as a Sculpture Medium – Creating New Incentives to Purchase CDs Through Artistic Repurposing, with renowned sculptor Stephanie Ordure
My House is Your House, Up to a Point – Adequately Securing Your Home Before Hosting A Touring Band
Streaming Is Here To Stay – How to Throw Up Your Hands and Just Give Up
Pork Rinds and Perrier – Innovative Low-Carb Road Food Combinations to Break Up the Monotony
Then Jimmy Martin Looked Me Right in the Eye and Said Nothing – Pointless Rambling Stories About Bluegrass's Glory Days
Posting Whatever – How to stop trying to beat social media algorithms and just post pictures of snakes and yesterday's breakfast and stuff.
Molly y Tenbrooks — Translating the Bluegrass Classics Into Spanish
"So Sam Bush and Angela Merkel both had me blocked in to my own driveway!" — Advanced Name-dropping
"Is it wrong to block one of my own band members and my parents?" — Social Media Etiquette in a Polarized World