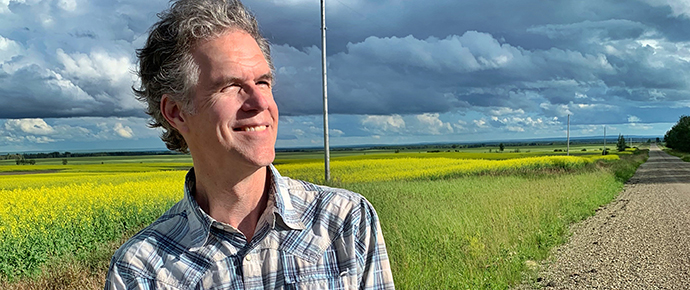 The IBMA is in the midst of a membership drive which has been christened, "Catch the Bluegrass Wave."
Before going any further I want to encourage you to become a member of this organization that continues to do great work advancing the cause of bluegrass music worldwide. I'm a former board member myself, and a great believer in the IBMA's mission. Membership also includes extremely valuable professional services and discounts. And then there's the IBMA World of Bluegrass, sometimes known as "the show." Sure, you can attend without being a member, but it costs more and people will laugh at you.
Depending on your level of involvement in the industry, there are various levels of membership from the least expensive "Fan" level, all the way to "Lifetime individual," and now the new "Bluegrass Fatcat" level ($200,000 a year, plus you agree to host the IBMA World of Bluegrass at your very large house or luxury airplane hangar). I made the last one up, needless to say (but I like to be sure). The point is, this is something you should really be a part of at whatever level of commitment works for you. You can get more information online.
Now I've heard a few people taking issue with the slogan, "Catch the Bluegrass Wave," expressing the view that it sounds beachy, surfy even. I realize that bluegrass has always been an inland music. The Monroe Brothers had to move up to the Chicago area in the 1930s to get close to the nearest beach, and even by Lake Michigan there isn't a lot of wave-catching going on.
I take the opposite view: the IBMA is all about the expansion of the reach of bluegrass music, so shouldn't we embrace the coastal imagery? Besides, slogans like "Catch the Bluegrass Mountain," "Catch the Bluegrass Valley," or "Catch the Bluegrass Stick" (for when IBMA opens up a "Dog" level of membership) just don't have a very natural ring to them.
To reinforce this approach, though, at least while this membership drive is in progress, I think we need to rewrite a few of our standards to fit the seaside image. I have a memory of playing a southern California bluegrass festival and listening to a band from the area perform a gospel original called The Church on the Beach. I thought it was a great way to write a true California bluegrass gospel song.
In that spirit, here are some modified songs to get us in the right frame of mind:
Mother's Only Surfing
I'm a Man of Constant Sunscreen
Though I've used it before when proposing a bluegrass tribute to the Beach Boys:
Will the Surfboard Be Unbroken
Put My Little Flip-flops Away
Girl in the Blue Velvet Bikini
Ground Speedo
You'll Be a Lost Beach Ball
I'll Swim Around
Footprints in the Sand (sounds familiar)
Dark Harbor
Jimmy Brown the Lifeguard
He Went to Sleep and the Sharks Ate Him
White Seagull
The Little Girl and the Dreadful Stingray
Sea Walls and Beach Bars
More Pretty Shells Than One
Don't Sell Daddy Any More Mai Tais
Wandering Buoy
Little Cabana Home on the Hill
Gospel Category:
I'll Float Away
Cry From the Coast
Two Boats