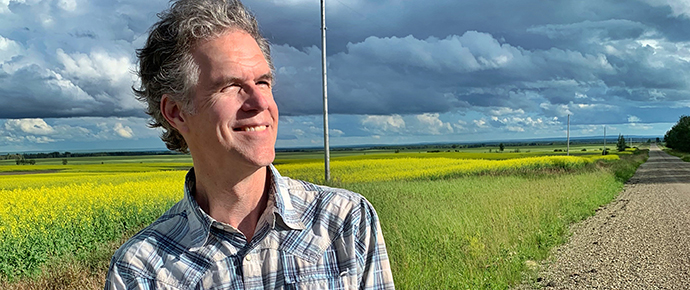 Last week there was a rerun of my bluegrass rules column, which made for an appropriate setup for this one, which is more about bluegrass laws than rules.
We all make jokes about the "bluegrass police," an arm of law enforcement that may or may not exist, but no one is ever very clear about what the Laws of Bluegrass actually are, so I thought I'd try to investigate further. It would be nice to have some clarity about how we're supposed to be living our lives and playing the Music of Bill.
I was aided by a family band known as The Stricter Family, from an unnamed western state, (check out their new single, What Bluegrass is All About), who told of some little-known bluegrass scrolls buried somewhere in western Kentucky.
Armed with a spade ("I'll shovel with a spade") and the coordinates suggested by the Stricter Family, I found myself just off the William H. Natcher Parkway, digging with all my might, just behind a Thornton's gas station. Within a short half hour I had found what I was looking for: wrapped up and stuffed inside an Evan Williams bourbon bottle were some old and yellowing pages of paper.
Without delay, I took them carefully to a friend of mine who specializes in carbon dating. A few days later, he verified the authenticity of my documents, and stated confidently that they go back to the first half of 1978 AD.
What I discovered when I began reading these extraordinary bluegrass scrolls was a set of laws meant not just for musicians, but for fans, promoters, agents, D.J.s, and anyone else with an IBMA constituency group.
Here, then, is how we are commanded to live:
Band composition:
Let no one criticize the instrumental makeup or the size of a band. Remember that the Stanley Brothers and Ralph Stanley often carried two guitars and no mandolin, the Pinnacle Boys had two fiddlers, Flatt & Scruggs added the dobro, and both Jimmy Martin and the Osborne Brothers toured at various times with a drummer. John Hartford performed solo, and Ricky Skaggs often carries about 18 band members. Anyone taking the position that all bluegrass bands must have the same combination as Bill Monroe's band after 1945 will be required to add vibes to any Christmas song.
In any duo involving mandolin and guitar, whether brothers or not, one member must be noticeably shorter than the other.
Any second guitar player in a band must either sing tenor or play lead guitar. Any third guitar player must be the bus driver and/or bodyguard.
Stage clothes:
White shoes on stage are to be accompanied by a white belt. Anyone failing to do this must wear either no belt or no shoes.
Wearing flip flops with a suit is an abomination (unless it's a white suit). Anyone doing this must perform the next set in a swimming suit and boots, and will only be permitted to sing baritone.
Any lead singer wearing a purple suit must learn and sing all of The Barney Song, performed in a medley with Love Please Come Home.
Hats must be removed during any morning gospel set. On any midnight gospel set, hats must be removed and thrown into the audience.
Repertoire:
Any band performing the songs made famous by the next band scheduled to play (e.g. performing Wait a Minute with the Seldom Scene about to play next) will be obligated to go to that band's merchandise table and buy five of their recordings using exact change. They may not obtain an autograph.
Any bluegrass band hired to play at a wedding may in good conscience perform any song they feel like, including Veil of White Lace, since the bride and groom hired a BLUEGRASS BAND for their wedding and should know what kind of material is inevitably going to be played.
Any female vocalists singing bluegrass must at some point in the show perform one song in an odd key, like F# or Db. Any male vocalist performing in one of these keys may do so only if the song is about rodeo clowns.
All male vocalists must perform Footprints in the Snow in the key of E or not sing the song at all. Performance of the song in any other key will require the singer to go outside in January and actually make footprints in the snow.
Smiling during the singing of Pretty Polly, or Cry Cry Darling is not permitted. Offenders will be required to sing a very somber version of Howdy Neighbor Howdy.
Unless they were tipped at least $200 to do it, any band performing Wagon Wheel (how did they know about this in 1978?) must learn the song backwards, then stab themselves in the leg.
Any band performing a medley over seven minutes long for an encore at a multi-artist event must pay the next band (and the M.C.) 25% of their pay for that event.
Next week: Laws governing audience conduct, bluegrass radio, sound engineer relations, and more.