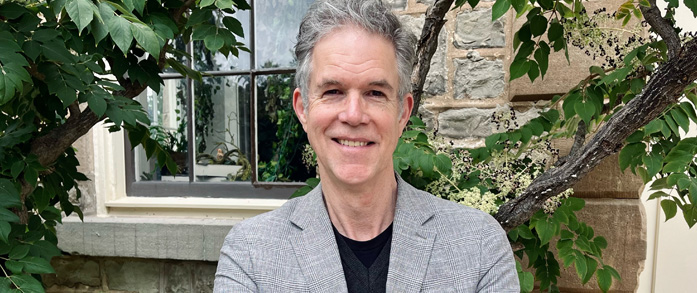 One of the most important cliche phrases of the current decade, aside from "drink the Kool-aid," "going forward,"  and, from the world of television news: "at the end of the day," is "there's an app for that." We now have apps that call cabs for us, track and allow us to rate every beer we drink, and direct us to places we don't even want to go.
We have bluegrass apps, too, like the IBMA World of Bluegrass app, which included a handy street map and conference schedule. Though I haven't used it, I've also heard of one called "Bluegrass Guru," which gives you access to countless bluegrass song lyrics, and even permits you to put together and store set lists for you and your band members. 
I feel there's so much more that could be done in this field, though. My internet and tech-related abilities are limited to knowing when not to click on suspicious links ("please to verify your banking informations by clicking on following links below. We are really your real bank. Really"), and being able to set my phone alarm to wake me up to Mac Wiseman's You'd Better Wake Up. Therefore, I'll leave the technical specifics and design to others, but here are some bluegrass app concepts geared for the professional picker that I'd like to see explored:
Rate the Perks
This is an app that would provide detailed information on the backstage or green room atmosphere and offerings for performers in advance of playing a given venue or event. Classifications could look something like this (showing the two extremes as examples):
Ultra Lonesome
Backstage area consists of just that: an area backstage consisting of some patchy grass in direct sunlight. It's best to keep instruments as far under the stage as possible to avoid overheating. There's no water, and the nearest porta-john is half a mile away.
Ozzy Osbourne-worthy
Backstage boasts a large climate-controlled green room, where performers can help themselves to barbecue (smoked on site), locally-sourced vegetables, freshly-ground coffee served by ultra-friendly, uniformed baristas, with milk or cream from a contented jersey cow (also on site), plus a variety of freshly baked breads and pastries, water imported from Iceland, moonshine imported from East Tennessee, single malt Scotch (18 year-old Strathcreaghlochanmuire), plus three massage tables and a meditation area.
Plainspeak
This is an app that could instantly translate recording or performance contracts containing  phrases like, 'without limiting the generality of the foregoing . . ." into plain English, even offering simple explanations of key points in the contract, e.g. "you will never earn royalties as long as you live," or "this section is meaningless; just ignore it."
Christmasize-it
This would be particularly handy this time of year, especially if your band is booked at Christmas parties. You would merely type in the title of a bluegrass song, and the app would instantly come up with the lyrics, then alter those lyrics to make it a Christmas song. Some examples:
Old Home Place = "Old North Pole"
Rank Stranger = "Rank Shepherd"
Little Willie = "Little Herod" (Mary: "Oh Herod, little Herod, I'm afraid of your ways . . .")
Shady Grove = "Santa Grove"
And of course, the classic: Uncle Pen = "Uncle Christmas," with these inspiring lyrics:
Oh the shepherds would come from far away
To see that baby in the hay
When Santa would holler "ho ho ho!"
They knew that his sleigh was ready to go
(To me, this is an uncomfortable blend of the sacred and the secular, perhaps a problem that could be addressed in Christmasize-it 2.0)
Time's Up
This would be an app that would not only store your set lists, but would automatically give you a two song signal by vibrating in your pocket at the appropriate time. It also automatically eliminates all but your last two songs in the set. This way, you won't annoy the MC and the next band by running 10 minutes overtime. At the same time, in festival situations where an MC/stage manager has decided to make up all of the day's lost time on your set by cutting you to 20 minutes, you can continue to play the agreed upon length of time, and have assurance that your app will show exactly how long you just played.
You're Done!
This is an app for band leaders who are reluctant to fire band members, fearing they're not being objective enough about their shortcomings. This would use a clear and simple points system based on various offenses. For example, wearing flip flops with a suit would cost that member 5 points; showing up an hour late to a show would be 10 points; being drunk through a whole show: 15 points; being drunk and throwing up during the show 20 points; being drunk and throwing up during a Sunday morning gospel show: 35 points; using passive aggressive techniques to get his/her own way or shift blame: 10 points per incident; using the phrase "my music": 40 points. 
You type in the name of each band member, simply note each offense, and the app tallies them until they reach the "breaking point." You may set that point at different levels (default level is 75 points) depending on how patient and tolerant a band leader you believe yourself to be. When the band member is getting close to the breaking point, his or her name will become a progressively darker shade of red and then finally explode and disappear when it's reached the predetermined number of points. Then it's time for them to go.
If it's still hard for you to fire people (i.e. you're a bandleader with some feelings), the app gives you a variety of dismissal speeches you can memorize or just read right off of your phone, ranging from the blunt: "I don't like you, and you've got to go," to the more sensitive and subtle: "We've been working together quite a while, and I've really appreciated a lot of what you've tried to do . . ." For those who are still too uncomfortable to carry through with this, the app will also just text the dismissal to the band member in question when the point threshold has been reached.
Available someday in the app store.