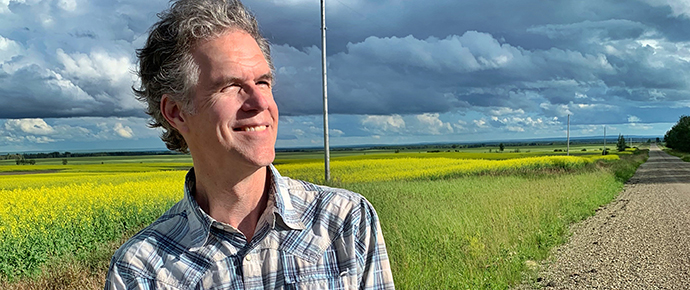 As promised last week, it's time for what used to be referred to as our "annual new product review." I called it that until people pointed out (in what I thought was a somewhat high-and-mighty tone) that things that are referred to as "annual" are supposed to happen every year. I replied that I've played at some bluegrass festivals that were billed as "annual" that only happened once. That defense impressed no one.
Yes, I'll admit that it hasn't worked out to be quite every year. I've had to wait until there were enough truly noteworthy new bluegrass music products to at least have a few standouts to talk about. Otherwise, I'd take up Bluegrass Today space talking about ever-smaller instrument tuners and ever-smaller upright basses.
I'm pleased to say that the last two years have produced some pretty impressive bluegrass-related innovations, and here are a few that really grabbed my attention:
The Zap-tuner – This is particularly useful as a gift for band members who subscribe to the "close enough for Fireball Mail" philosophy of instrument-tuning. It's a clip-on tuner that goes a lot further than just displaying a red light when a string is out of tune: it actually sends an electric shock through the instrument, one that's strong enough to give the musician playing it a sizeable jolt, but not quite strong enough to be lethal, unless he or she is playing in a swimming pool, never recommended anyway.
The Zap-tuner can be calibrated for various acoustic instruments and includes a few handy features, like a "Get Up John" setting for mandolin and a B-string bypass for some poorly set-up guitars. Guitar players can also use the "first fret capo bypass" to avoid unnecessarily shocking yourself when playing certain songs in F out of E position.
Mega Clap – From the company that brought you inflatable audience members to make your crowd appear larger (Instacrowd, reviewed here in 2017), comes this ingenious piece of sound equipment that enables you to augment the applause you're getting at a show by piping extra audience reaction right through the house speakers. No more will you have to worry about that discouraging sparse applause you might receive at a daytime festival set in 98 degree heat, or that noisy club where people are too focused in on the semi-final round of the ECHL hockey playoffs on the big screen (Norfolk vs. Worcester) to bother to applaud your Pretty Polly/Careless Whisper medley. Now it will seem like you're wowing whatever crowd you face with the simple press of a foot pedal. You can even simulate applause for individual instrument solos, too. No matter how little crowd appeal there might be in the tremolo mandolin turnaround for White Dove, you can generate your own applause like the audience just heard an extended slapped bass solo, or a fiddle break for Lee Highway Blues, complete with car noises. And, according to the rules of crowd psychology, people will clap when they perceive that other people are doing it. Re-bookings become more likely and there's even been shown to be an increase in merchandise sales (though the company does stress that results may vary, and that past performance may not be indicative of future show value).
For more realism, Mega Clap offers various settings to match your venue:
Birchmere Seldom Scene set,1988
Gilley's 1981, Urban Cowboy era
MerleFest Doc Watson set, Saturday night
Kentucky-Louisville basketball game, Rupp Arena
Amway awards ceremony, Rupp Arena
Superbowl, New Orleans, LA
And as mentioned last week:
Blade Rubber – Finally, a shoulder massager designed strictly for the right shoulder and specifically for banjo players. It's widely known that playing the banjo leads to a host of physical problems, many of which stem from the shoulder strain of just wearing the thing on stage or in a jam session. Blade Rubber is a battery-powered massaging tool that targets the very muscles and tendons strained by the heaviest acoustic instrument known to man. The developers of this product claim that a mere one-hour session following a 45-minute set of banjo-playing, will provide real and noticeable relief, no matter the size of the banjo player. Best of all its sleek design enables it to fit discreetly under stage clothes so you can actually press a button and receive a right shoulder massage in the middle of your show during any down time, like a gospel quartet or an extended sales pitch from your MC. One banjo player testimonial said it was "like having a real-live masseuse standing right behind you and working on you during the show."