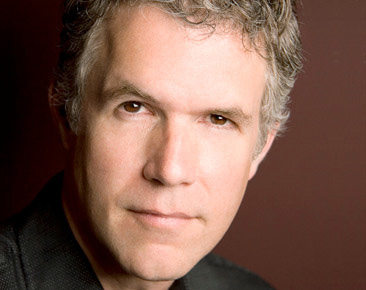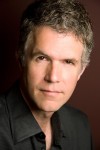 Often when I have been on the receiving end of interview questions, and particularly when the interviewers are from outside the bluegrass community, I'll get a question about the growth of bluegrass music and the general level of interest in it these days.
My answers are always positive, and I cite the continued success of bluegrass artists across the age and stylistic spectrum, from Ralph Stanley to Punch Brothers, and I mention the interest in bluegrass and bluegrass-related music on the part of younger listeners and players.
One of these days, though, an interviewer is going to catch me on a bad day (a day when I, perhaps, looked at my Spotify royalty numbers), and I'll bluntly say, "Yes, everything is going along fine I suppose, but what bluegrass music really needs is another hit movie and soundtrack. That's where the big spikes in interest in our music come from, and we're about due for another one."
Is it so wrong or shallow to wish for that? Oh sure, the true long-term health and growth of bluegrass music has to start from within and with musical integrity and all that, but we also have to be honest and say that Ralph Stanley singing Oh Death a cappella on the televised portion of the Grammy Awards didn't just happen out of the blue, or because of an IBMA marketing initiative. Dueling Banjos wasn't on the pop charts in 1973 because some top 40 program director in New York decided it made a good segue into Cher's Half Breed. We need the occasional Hollywood blockbuster, like Oh Brother . . . or Deliverance.
As important as our marketing efforts, school programs, and big tent debates may be, there's really no substitute for George Clooney lip-syncing Dan Tyminski, or Ned Beatty being the victim of sadistic hillbillies (or am I thinking of Warren Beatty?), all with happy banjo music in the background.
I propose that we all start coming up with some "treatments," as they say in the biz, and submit them to the studios.
Below are just a few bluegrass-friendly movie ideas I have, with plot synopses, and how I imagine they might be cast. If any of these ever make it on to the big screen, I predict the future will be bright for all of us:
In the Key of Fear: Mark Wahlberg plays a vigilante father (and bluegrass singer) who pursues an evil bluegrass band led by Christopher Walken, who has kidnapped his daughter (played by Miley Cyrus). After a thrilling chase through western North Carolina, he rescues his daughter, and kills every member of the band with his bare hands, strangling Walken's character with the same guitar A string (medium gauge) that had been used to tie his daughter up. The film will feature the music of Larry Sparks, with Wahlberg lip-syncing Larry's voice throughout the movie. Miley sings her own version of Imitation of the Blues while tied to the oven door of the evil band's motor home. Christopher Walken does a recitation of Natural Thing To Do.
Paper Starship: This is a film featuring the music of Alison Krauss, and based loosely on her life, but set in outer space, with Scarlett Johansson in the starring role. A young girl from Champaign, Illinois is devastated when a rotator cuff injury destroys her promising career as an Olympic gymnast (I did say loosely based), so she puts all her effort into bluegrass music and finds fame and fortune in Nashville. But then, at the height of her career, she is chosen for a top secret government space project in which she and her love interest (Mark Wahlberg) are transported to another galaxy where they meet an entire planet full of fiddle-playing creatures called "Zerlogs," who already know all the words to Forget About It and worship her as a deity. Dan Tyminski and George Clooney both appear briefly in the film as themselves, but lip-syncing each other.
The Other Motown: A historically-based movie set in the bluegrass music scene of 1950s Detroit. The soundtrack features new versions of the music of The Lonesome Pine Fiddlers, and Jimmy Martin and the Osborne Brothers. Mark Wahlberg stars as Jimmy Martin, with Johnny Depp in the role of Sonny Osborne. Melvin Goins is played by Anthony Hopkins. Hopkins insists on singing his own part on Windy Mountain.
God Bless Us Everyone: A bluegrass-oriented musical version of the Charles Dickens classic,  A Christmas Carol, featuring all new songs by a crack team of bluegrass songwriters, including Tom T. and Dixie Hall, Brink Brinkman, Jon Weisberger, and Donna Ulisse. Songs include: Christmas a Humbug, Uncle? Fezziwig's Reel, and Boil Him In His Own Pudding! Though Scrooge is played by Mark Wahlberg, who lip-syncs Del McCoury for his songs, bluegrass artists are cast in major roles, including Ronnie McCoury as Bob Cratchit, Rhonda Vincent as Mrs. Cratchit, and Mike Compton, as a mandolin-playing Marley's Ghost.
Fire Down Below Steven Segal plays a badass EPA agent who goes to a town in West Virginia to protect its residents from toxic waste. Lots of country music stars get routinely beaten up, and it features bluegrass music, with appearances by Marty Stuart, Rob Ickes, and others.
Oh, maybe that one's been done already.