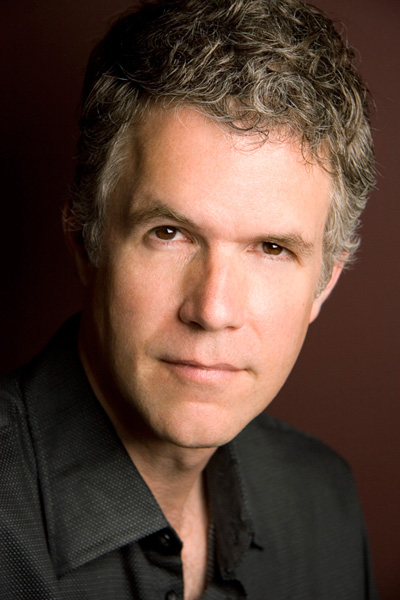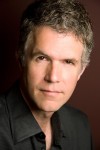 While in England recently, I was looking through the local newspaper and came across the headline "County gets new non-emergency number." I was immediately comforted to know that the boring headline, followed by the even more boring story, isn't just something we find in our home town newspaper or internet blog; it's an international phenomenon. It can be a slow news day in Ankara, Turkey, just as easily as it can be in Normal, Illinois.
I remember now that there was a magazine that used to run a monthly collection of boring headlines from around the country. Of course I can't actually remember which magazine it was, maybe Hoard's Dairyman or Predatory Fish Weekly (PFW). In any case, it was a great idea, and there were lots to choose from.
I recently proposed to the editorial board of Bluegrass Today (I crashed their weekly conference on the 55th floor of Bluegrass Today Tower in Abingdon, VA) that I change my role here slightly to become a roving reporter in search of bluegrass music's most uninteresting stories.
My proposal was  greeted with a mixture of polite indifference, stony silence, and from the more outspoken, open ridicule. They seemed unmoved by my suggestion that my stories would make all other Bluegrass Today articles seem irresistibly fascinating by comparison, thereby doing the web site and its writers a great service. Being an optimist, though, I figured it was only because I hadn't yet submitted any of my potential stories.
I'll admit that I've gotten some inspiration from the personal anecdotes of Jeopardy contestants. If you've ever seen the show, you may recall that during the contestant introductions, host Alex Trebek prompts them to tell some amusing story about themselves. The contestants have their entire lives to draw from, yet each one manages to come up with a complete dud of a story, which only leads me to the conclusion that apparently nothing interesting ever happens to smart people.
Here then are just a few of the subjects I plan to tackle, if given the opportunity (actually, in most cases, no tackling is required; the stories just seem to collapse and fall to the ground on their own). I want to thank my network of correspondents who are constantly on the lookout for tales of the mundane and dreary:
The boring story naturally takes different forms, so I've attempted to classify them.
1. The musical non-event:
BANJO PLAYER BREAKS B-STRING DURING PERFORMANCE OF "LITTLE MAGGIE"

Salt Lake City, Utah:

A banjo player broke a string Saturday night in the middle of his second solo on the bluegrass standard "Little Maggie," while a crowd of over 20 people watched. George Lewiston, 34, of Council Bluffs, Iowa, was performing with his band Lymited Horyzon, at a Salt Lake City house concert, when the string snapped.

"I was rolling through the F-chord when it just happened," explained the 7-year banjo-playing semi-professional. "The worst part was, my strings were outside in our band's van, so I had to go run and get my strings first before I could replace my B-string. The whole process took me close to 5 minutes."

Band leader Gerald Carpenter said, "I told a joke and then our fiddle player (Lisa Jameson) and our mandolin player (unidentified) played a tune for a few minutes. Normally in that situation, we'd cover with a banjo/fiddle duet, but with the banjo gone, we had to try something different."

Lymited Horyzon's 3-day western tour concludes tonight in Idaho.
2. Musicians' hobbies they aren't very good at and that we don't care about:
JAMGRASS BAND'S BOWLING SCORES IMPROVING

Milwaukee, Wisconsin:

The Milwaukee based bluegrass jam band Cheese Rainbow, who once considered themselves very poor bowlers have made great strides over the last two years.

"It's now, like, pretty serious recreation for us when we're not jammin' on some tunes," said band spokesman Jacob Gorcek. "My personal average is now 100 or so, and our mandolin player/percussionist is doing even better."

The young quintet is getting confident enough to take on other area bands. Gorcek says, "we've challenged other bands to bowling tournaments, and so far we're undefeated, except for twice when we were kind of drunk.

Cheese Rainbow's new release, "Curds and Way," is scheduled for release next month.
3. The unimpressive hobbies of random people:
TENNESSEE MAN ADDS TO FLATT & SCRUGGS RECORD COLLECTION

Cleveland, TN:

A southeast Tennessee man has recently added two new pieces to his already impressive collection of more than 10 LPs by Flatt and Scruggs.

"I've just always been a big fan of their music," explained Trent Cosby, a collector of recorded music since he was 17 years old. "Of course I like some of the others too: Bill Monroe, Mac Wiseman, and I have quite a few by that guy who plays the pan flute, I forget his name. They used to advertise them on TV."

Cosby was accompanying his wife to a yard sale last Saturday when he hit the collector's jackpot: "I don't normally go in for these sales, but Ida loves them, and sometimes I go along," added the modest music fan."There in the corner was a whole bunch of old LPs. Most of the them were by Barry Manilow and Pia Zadora, but way in the back were 2 records by Lester and Earl, in pretty good condition too. They sold them both to me for 6 bucks!"

The CD has long since replaced the LP as the dominant music format, but Cosby still prefers the vinyl records: "I don't know. There's just something about 'em," said the 67 year-old, whose Flatt and Scruggs collection alone now numbers 12, though one of them is technically a duplicate.
4. The statement of the obvious (note that this one contains the bonus final paragraph that makes the entire article pointless):
HIGHER GAS PRICES ADDING TO COST OF FESTIVAL TRAVEL

This spring and summer's higher prices for gasoline and diesel fuel are making those fill-ups more expensive, adding to travel costs of bluegrass festival-bound fans.

"It really hurts the pocketbook when you fill the tank of an RV at these prices," lamented Connie Lassiter, of Poplar Bluff, Missouri. "My husband and I were almost considering not going to the festival we attend every year, but in the end, we went anyway. We just couldn't miss it."

The further away the festival is, the bigger the potential drain on the family budget. "It's not a big deal for the small one we have just 30 miles down the road. We can swing that," says Lassiter, "but a drive of 200 miles or so, that takes a lot more gas, so it costs us more money."

Fortunately the drop in fuel prices since late June has eased the strain for many summer drivers.
5. The results of a completely unnecessary study, telling us what we've already known for years:
NEW REPORT SUGGESTS BLUEGRASS MUSICIANS EARN LESS MONEY THAN PEOPLE WORKING IN OTHER FIELDS
Do we we even need to read this one?
Yawn.