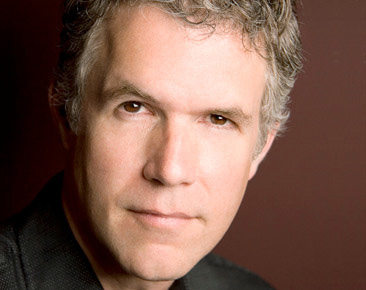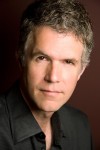 Last week, after passing along some of the findings in my research into the whereabouts of some familiar characters in bluegrass songs, I received some questions, comments, and suggestions.
The suggestions, which mostly involved where I should go, and what I should do when I got there, probably shouldn't be repeated here, Bluegrass Today adhering to a high(ish) standard of decency. The questions, though, are ones that should be addressed.
In one of last week's comments, a reader asked what had become of Bill Monroe's Little Georgia Rose. Unfortunately, I must decline to comment on this one, as it involves probing into Monroe's private life a little more than I feel comfortable with.
Another question came in to me via Facebook, asking, "Whatever became of the guy in The Long Black Veil?" 
This one unfortunately has an unhappy ending, and I hate to be the one to break the news, but the guy in The Long Black Veil was dead before the song even started. In fact, this is the only song I know that was written by a dead man (in truth, this masterpiece of songwriting was written by Marijohn Wilkin and Danny Dill, while they were alive, no less. The dead man is merely the narrator of the story.) It's a haunting and beautiful song, and it deserves its reputation as a country classic. Bill Monroe recorded it in the mid-1960s.
To quickly summarize, the song tells the story of a man who was falsely accused of a murder, but he couldn't give his solid alibi to the judge because it would reveal that he was having a grand old time with his best friend's wife at the time of the killing. He chose silence instead, was sentenced to hang, and he tells of his friend's wife coming to visit his grave, wearing a long black veil.
The scaffold was high and eternity near
She stood in the crowd and shed not a tear
But sometimes at night when the cold wind moans
In a long black veil she cries o'er my bones
What happened to the woman in the long black veil and the man's "best friend" is another story. Surprisingly, they stayed happily married for decades, in spite of the fact that every now and then (usually when the cold wind was moaning) she would leave the house in a long black veil.
The conversation usually went something like this:
Husband: "Where are you going, dear?"
Wife (looking in the mirror, arranging a long black veil): "Oh, just going to pick up a few things at the Kroger."
Husband: "Is a long black veil necessary for a grocery run, honey?"
Wife: "Oh, I just feel a little more comfortable wearing it when I'm in the frozen food aisle, dear."
Husband: "Oh sure, that makes sense. Would you pick up some Triscuits for me while you're there?"
Wife: "Sure, honey. I'll be back soon."
Husband: "Careful on the highways; the cold wind is moaning tonight."
Wife: "I will, dear. Could we work any more brand names into this conversation for product placement?"
They're grandparents now and live just outside of Toledo.
Turning to a more contemporary bluegrass song, another reader was curious about what may have happened to the people in Pete Goble's Julie Ann (recorded by Doyle Lawson and Quicksilver in the mid-1980s).
Dress yourself in silk and satin, put some ribbons in your hair
But don't say you're going to leave me, it's more than I can bear
Go and have your night of dancing if you like those country songs
But when all the fun is over, Julie Ann, come on home
This story ended rather sadly for Julie Ann, I'm afraid. The relentless honky-tonking took its toll on her health. The dancing kept her in shape, but night after night of excessive drinking and breathing in secondhand smoke while doing the "electric slide" (which causes you to inhale more deeply) led to her early death in 1998, at the age of 46.
Her husband, who may have seemed pathetic in the song, had actually begun seeing a neighbor woman who was a young widow. She came over and they "comforted" each other while Julie Ann was out whooping it up at the "Boots 'n' Brews." They later married, moved to Waukegan, Illinois, and in a great twist of irony, they are now the owners of a very successful honky tonk northwest of Chicago. They purchased it at a bargain price from a man in a shiny suit who just went by the name of "Fingers." They enjoy the profits, but never set foot in the place themselves because they really don't "like those country songs."
A final question came in about the song Matterhorn, written by Mel Tillis, and recorded by the Country Gentlemen in the early '70s.
After the song itself, there's not much of a story there, and what there is is pretty tragic: Albert the Australian, John the Irishman, and all those other foreigners, perished on the journey, as implied in the song. A rescue attempt was made for the man telling the tale, which, alas, was unsuccessful. There was one survivor, though: Ernesto the Bolivian, not mentioned in the song. He lived to tell the tale to Mel Tillis, but wished to remain anonymous.
The Matterhorn still resides comfortably in Switzerland.
Editor's Note: Chris Jones will be a guest on this morning's 11:00 a.m. (EDT) edition of Track-By-Track on Sirius XM Channel 61 (Bluegrass Junction), to discuss his new album, Lonely Comes Easy, which was released yesterday on Rebel Records. He and his banjo player, Ned Luberecki, with join Kyle Cantrell to play through and discuss the tracks on the album.
Chris says it will "be like a staff meeting." Both he and Ned work at Sirius.
The show will rebroadcast on Thursday (8/29) at 9:00 p.m., Saturday (8/31) at 8:00 a.m., and Sunday (9/1) at 11:00 a.m. All times eastern.