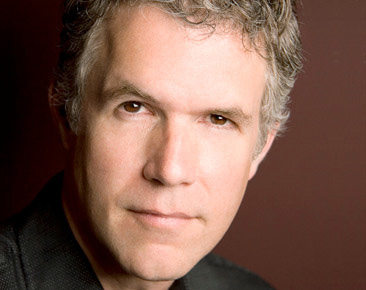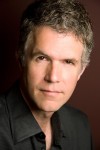 Greetings from the road. My family and I are en route from Alberta to Nashville before we head to Morganton, NC. For that reason, we're pulling one out of the archives about bluegrass conspiracy theories. Bear in mind that this was written before the IBMA had named a replacement for former executive director Dan Hays (I'm well aware that Nancy Cardwell is not a puppet, or even a marionette!).
I have always loved a good conspiracy theory. I believe almost all of them, too, whether they become discredited in the media or not. When I hear that something has been "disproved," I believe that's just what "they" want us to think. I believe everything I've ever read about Agenda 21, Area 51, and Studio 54. There are no urban legends in my world, and we all know that the web site Snopes.com, which purports to tell us which  internet "rumors" are true or false, is nothing more than a front for a secret organization funded by the Koch Brothers, George Soros and the Queen of England (who all live together, by the way, in a condo in Belize).
Sure, I've lost a little money here and there, sending it to friends of mine who had all of their belongings stolen while on an a business trip to Madrid. And, I did have my identity stolen a few years ago when I thought that my bank needed me to update all my information for their new computer system. And I'm still waiting for that free computer from Bill Gates (or was that a free set of steak knives?). But, I would much rather lose a few bucks than walk around ignorant of the forces of evil that are cleverly manipulating us every day.
We have our conspiracy theories in the world of bluegrass music, too, I'm happy to say. It's fitting because ours is a kind of music that has been systematically denied mass-market exposure for decades, and I suppose that's "just a coincidence." (Note: There will be heavy use of "quotation marks" throughout the rest of this column. I would appreciate it if you would also use "air quotes" while you're reading this.)
Case in point: Alison Krauss recently won another Grammy, which made her the Grammy-winningest artist of all time — tied with producer Quincy Jones. Those two are now just a handful of Grammys away from Georg Solti, who has won the most Grammys of any human (a dog named "Boots" is actually 4 Grammys ahead of him, due to an unmatched string of awards for "Best Album Graphic Design by a Non-human, Non-Classical"). And yet, in spite of this amazing accomplishment by a bluegrass artist, she was kept off the television broadcast. And you're going to tell me this is "just a coincidence"? I don't think so.
The fact is that it all goes back to Bill Monroe knowing too much about one of the biggest figures in the Nashville music scene. I can't say his name because then my life would be in even more danger than it is right now (I'm writing this from an undisclosed location, not far from Cape Canaveral). Suffice it to say, a "decision" was made back in 1950 to let Monroe live, give him some recognition, and let him have a successful career. But "they" decided not to let him have the recognition he deserved, and to make sure that his music, bluegrass music, would never ever achieve mass appeal. "Just keep it off the television, whatever you do" was how "they" put it, when this underhanded plan was being formed.
That's the big conspiracy theory in bluegrass music, but we also have numerous other ones, which I feel compelled to share with you now. (This is purely for your education, but remember that access to information is the greatest weapon we have, and one that you can be sure "they" don't want you to have. Use it wisely.)
The IBMA has actually been bankrupt since the first year it moved to Nashville, and last year it was secretly sold to the Coca-Cola company for an undisclosed amount of cash and controlling interest in the IBMA Board of Directors. Their long term goal is to eliminate traditional bluegrass so that Coca-Cola can appeal to a younger demographic. Over half of the current board members are paid by Coke to advance this agenda.
When Newgrass Revival was formed, Sam Bush and Curtis Burch also formed a secret society called "Polarity 5," which Béla Fleck later joined. The organization's mission was two-fold: to permanently fuse rock and roll, jazz and bluegrass, so that it could never be separated again (even with the use of harsh chemical solvents), and to get Kenny Baker to leave Bill Monroe's band. I suppose Sam Bush's presence as keynote speaker for the IBMA World of Bluegrass right after the Coca-Cola takeover is also "just a coincidence."
Doyle Lawson also "knew too much" about the mysterious deaths of three of Jimmy Martin's hunting dogs. In order to save his own life, he agreed to carry a drummer in his band. "They" waited until after the death of Jimmy Martin to carry out this threat.
After his departure, Dan Hays will continue to operate the IBMA from a secret bunker underneath the Franklin Theatre in Franklin, TN. Jill Crabtree will be the only one with knowledge of the tunnel system now under construction that will connect the bunker with the IBMA "offices" in Nashville. The new executive director will be merely a puppet (possibly an actual puppet).
Dan Tyminski did not actually sing on the Oh Brother Where Art Thou soundtrack. It really was George Clooney, and, in fact, Clooney is backstage at all appearances by Alison Krauss and Union Station, singing "Dan's parts," while Tyminski lip-syncs George Clooney.
Alison Krauss has missed more than half of her tour dates this year due to acute asthma, brought on by a recently developed allergy to banjo strings. Fans have actually been seeing an Alison Krauss hologram on stage.
The Cracker Barrel company has been caught putting a secret ingredient in their corn muffins called "Statler 16," which causes customers to have an overpowering urge to buy Dailey and Vincent CDs before they pay their check.
If you listen to Ralph Stanley's most recent recording of Oh Death backwards you'll hear him say "Carter is really alive and living in Columbus, Ohio" and then something else about the Kentucky Derby that's really hard to understand.
If you listen to The Johnson Mountain Boys' recording of Walls of Time backwards, you'll hear Dudley Connell saying "Peter Rowan didn't write this with Bill Monroe. I did!".
Everyone gets sick after the IBMA World of Bluegrass no matter where it's held because agents employed by the major labels in Nashville spike the hotel water with a virus called "Tenbrooks 119." Three CDC investigations have mysteriously been "suspended."
Dave Evans and Dr. Phil are actually the same person.
Traditional bluegrass bands are systematically being excluded from the IBMA showcases because their music is not advancing the secret agenda of IBMA's new "masters." Plus, they know too much about the deaths of three of Jimmy Martin's hunting dogs.
Next week: The real long term plan to hold the IBMA World of Bluegrass in outer space by 2015, and the coming requirement that all bands carry either drums and/or accordion by 2016 to be eligible to showcase or play the Fan Fest.
(originally published February 20, 2012)