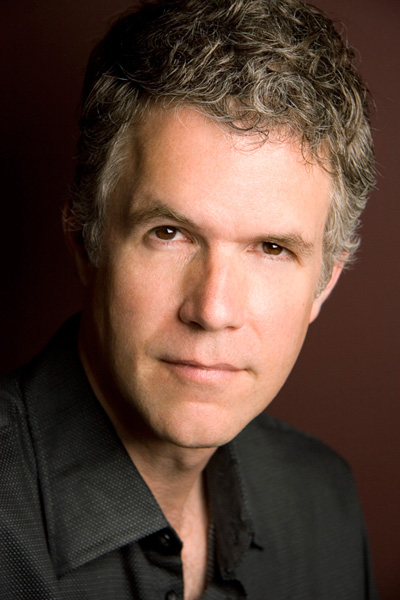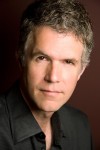 Now that March is upon us, it's only natural to think ahead to the end of winter (if you got any where you live) and the coming festival season. The festival season also means the season of the bluegrass music camp, a growing form of bluegrass education and entertainment.
Bluegrass camps are held in a wide variety of locations, ranging from beautiful sandy beaches and parks, to hotels and prison-like institutions. They tend to range in length from two or three days to an entire week. They offer a unique opportunity for students to learn from professional bluegrass pickers in an informal and intimate setting, enjoy the camaraderie of their fellow students, see just how tough their callouses really are, experiment with levels of sleep deprivation normally associated with "enhanced interrogation techniques," and see what some of their bluegrass heroes look like in shorts and sandals (usually not good).
I have taught at a number of these camps around the world, so I thought I'd offer a few tips if you're considering signing up for one of these events. I'll include some advice for the instructors too, but I may save that for next week.
Most people who attend bluegrass camps find them extremely rewarding and fun, and most resolve to return year after year, usually in spite of the food and accommodations. Occasionally, though, some find them frustrating, and this usually is a problem of excessively high expectations.
This brings me to one of the most important bits of advice I can give about attending a camp: don't raise expectations too high for yourself or for your instructor. Though the occasional student finds it to be a life-changing event that has transformed him or her, musically, personally,  and spiritually, this almost never happens if you go into it expecting such a transformation. The fact is, no matter what level of God-given talent you may possess, if you have limited time to devote to music the rest of the year, one week just isn't going to turn you into a pro. A lot can be explained in a week, but executing it yourself can take years of follow-up practice.
I've often seen one very earnest student, who will usually dominate the questions during the class, and who, by day 4 of the camp, is becoming frustrated because the elusive secret that will unlock the magic door and just let the music flow out effortlessly is just that: elusive. And I, as the instructor, seem to be deliberately guarding this secret and not explaining it to the class. This student returns every year and gets just a little grouchier with each succeeding year.
This is often the same student who also stops enjoying the camp jam sessions, finding it hard to understand why the song he or she wants to play is unpopular with the other pickers in the jam, even after handing out tablature and lyric sheets to everyone. It seems they would still rather play  On and On with the bass player playing on the wrong beat and the lead singer singing the same verse three times. Of course that's because these other pickers understand the main goal of a music camp: to have fun.
It's also true that instructors find themselves frustrated for a lot of the same reasons. They too have expectations for their students that are too high, and they view the week as a condensed university-level course in bluegrass music. I'll touch on some of the characteristics that make a good or bad camp instructor, with real-life stories (with the names changed to protect the embarrassed) in next week's column, but here are some of the things you, as a potential student, can expect at an event like this:
Concentrated class time. Some camps offer as much as six hours of class time a day (these camps have a high turnover of instructors), but there's usually at least two or three hours for your main class, which gives you a chance to do some intensive learning. Keep your mind open and try to absorb as much as you can, understanding that you have a whole year to try to apply what you've learned. By the fourth day of jamming until 4:00 a.m., you'll want some dark glasses so you can inconspicuously sleep during class. You may notice that the instructor has also brought dark glasses. A few very skilled camp teachers have actually learned to teach for up to an hour while sleeping.
Elective classes. These are usually short one-time workshops that give you a chance to expand your musical knowledge. Topics vary widely, and may include hands-on subjects like harmony singing, songwriting, and band rehearsing, to more academic, and in some cases, more obscure ones, like music theory, bluegrass history 1952-58, and band anger management techniques.
Guided jam sessions. These are jam sessions led by an instructor, often with a designated level (e.g. "slow jam" or "advanced jam"). It's the instructor's job to help move things along, help choose appropriate keys, keep everyone participating, and help with jam repertoire, stepping in if necessary when a student suggests Wichita Lineman or Little Rock Getaway in the slow jam (see earnest student above).
Informal jam sessions. This is often one of the best features of a music camp: the chance to get together with your fellow students and just play whatever you feel like. Instructors (possibly drunk) may participate too.
Staff concerts. At some camps these are more formal events, at others they're more thrown together. These can be a lot of fun for both students and instructors. Often instructors get to play with musicians they normally never play with. This is a chance to see your instructor really screw up a song. This is often posted to You Tube by students later that night.
Student concerts. Not all camps do this, but some will put impromptu student bands together, and at some point in the week the bands will perform. Often, staff members will spend some time instructing the student bands. For students that have never played in a band before, this is an exciting opportunity to find out what that's like, complete with material selection, rehearsal, and performance in front of a supportive audience. And, for a truly authentic band experience, it can also include arguments and bruised egos, followed by a bitter breakup. This is all condensed into a few days.
Bad food. I realize that a number of camps have good food, and I've been lucky enough to teach at some of them, but I don't consider it a real camp unless the food is at least a little bit bad. Bad institutional food gives everyone, students and instructors alike, something to talk about. It's a common bond, which can be a great ice-breaker on day 1 of camp. Instructors complaining about camp food is ironic, considering the kind of sad diet they normally maintain on the road, yet they always make a show of how their dietary sensibilities are being offended (as they go back for seconds). All California instructors will bring their own food and elaborate individual coffee-making rigs that resemble drug paraphernalia. This too gives everyone else something to talk about.
Social interaction. Apart from the jam sessions, bluegrass music camps offer a chance to get to know other people who share a common musical passion (and sometimes little else). Some people will become lifelong friends. Others you will give a fake email address to at the end of the camp. It's also a chance to get to know some of the instructors, not just as performers, but as people who have the same problems making a 9:00 a.m. class that you do.
If you've never done it before, I highly recommend attending a bluegrass music camp, even if the food is good. It could be a life-changing experience. Just don't expect it to be.
Next week: Tips on being a good camp instructor (#1: Don't make students cry).