Charlottesville, VA singer and songwriter Kathryn Caine has released her latest album, When I Was His Wife.
It contains 12 of her new songs, along with bluegrass/country accompaniment from Andy Thacker on guitar and mandolin, Tom Hogge on banjo, Darrell Muller on bass, Jay Starling on reso-guitar and James McLaughlin on percussion.
You can hear the album, and purchase downloads, at Kaine's bandcamp site.
Here's a video of Kathryn with Andy and Tom performing Tom Paxton's last Thing On My Mind live in the studios of WNRN in Charlottesville.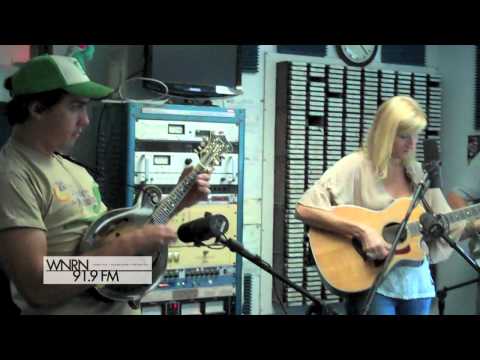 John had served as primary author and editor for The Bluegrass Blog from its launch in 2006 until being folded into Bluegrass Today in September of 2011. He continues in that capacity here, managing a strong team of columnists and correspondents.
Latest posts by John Lawless (see all)
Category: Bluegrass recording news
Subscribe
If you enjoyed this article, subscribe to receive more just like it.