Flats & Sharps is a quartet of Cornish lads who have been recently enamored with the bluegrass music. Following the classic model, they first heard the music at a live show, rushed out to obtain instruments of their own, and formed a band.
Kirk Bowman is on banjo, Liam Fitzharris on bass, Josh Aubrey on guitar and Mikey Ponsford on mandolin. All four contribute vocally.
Four years later, they have a debut CD about to hit, and British banjoist, music teacher, and bluegrass filmmaker John Breese has released a short film to introduce the band and their music.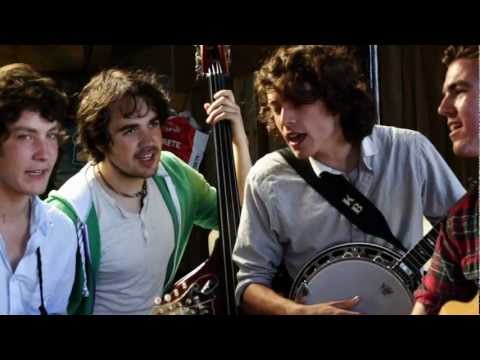 You can get more info on Flats & Sharps on their web site, and see John's other fine videos on YouTube.
Category: Bluegrass Videos
John had served as primary author and editor for The Bluegrass Blog from its launch in 2006 until being folded into Bluegrass Today in September of 2011. He continues in that capacity here, managing a strong team of columnists and correspondents.
Subscribe
If you enjoyed this article, subscribe to receive more just like it.