What ever happened to Darren Beachley? That's a question we've heard more than once in the precincts of Bluegrass Today.
After a successful stint with Doyle Lawson & Quicksilver, Beachley kicked up some dust with a group he called Legends Of The Potomac, featuring Tom Gray, Norman Wright, Mike Auldridge and Mark Delaney. The group fizzled when Mike's health led him to resign, and Darren put a group together with Barry Scott.
That fell by the wayside when a nice government job came Beachley's way, but he still performs on occasion with Darren Beachley & Friends.
Here's a video of them from last weekend at the Lincoln County Bluegrass and Gospel Festival in West Virginia. The Friends this time out are Shayne Bartley on mandolin, Marshall Wilborn on bass, Greg Luck on fiddle and John Lewis on banjo.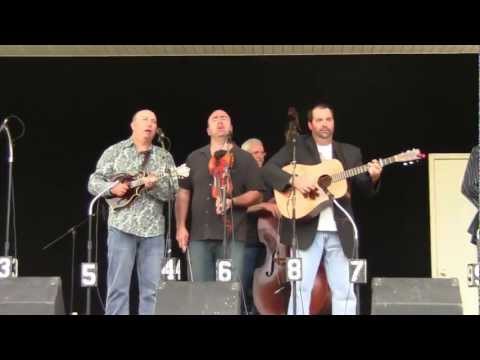 Darren and Friends have several more festival shows this summer. Get all the details online.
John had served as primary author and editor for The Bluegrass Blog from its launch in 2006 until being folded into Bluegrass Today in September of 2011. He continues in that capacity here, managing a strong team of columnists and correspondents.
Latest posts by John Lawless (see all)
Category: Bluegrass Videos
Subscribe
If you enjoyed this article, subscribe to receive more just like it.